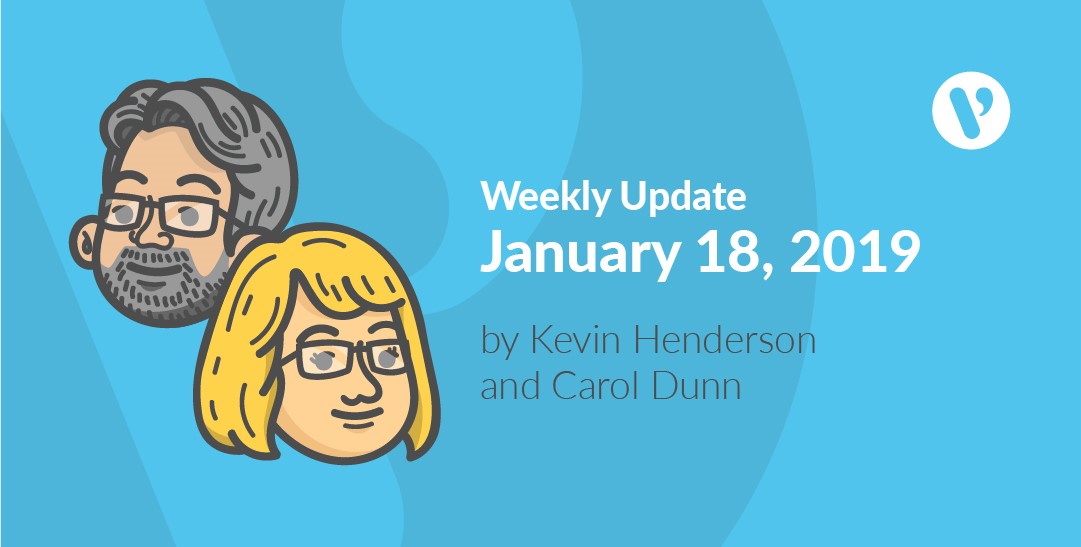 To ditch or not to ditch, that is the question
"Many years ago, I resolved to never bother with New Year's Resolutions, and I have stuck with it ever since." — Dave Beard
Like Dave Beard, it seems as though most Velsoftians didn't make New Year's Resolutions either, as I found out with an informal poll of staff members.
Here's what some Velsoft staffers had to say about the practice:
"I don't believe in making New Year's Resolutions. No time like the present to make a change for the better." — Dave Gormley, account manager
"I've made them in the past and NEVER kept them. So, this year I pledged to myself to get up every day – hope I can keep this one!" — Kevin Henderson, content creation manager
"I used to think New Year's resolutions were kind of dumb, but it is a great time to reflect on the past year and how you can improve moving forward. As long as you're genuine about self-improvement and not just arbitrarily choosing a resolution for the sake of it, I think it's a great way to start the new year in the right direction." — Dylan Langille, multimedia developer
"I approach the new year with this mantra: be present, happy and find gratitude in the moment. I would like to continue to embrace opportunities in all aspects of my life with the mindset I will do my very best to not put 'life' off until tomorrow." — Cindy Skinner, account representative
So why am I talking about New Year's Resolutions more than two weeks after this year began? Because yesterday was Ditch Your New Year's Resolutions Day.
According to some studies, almost 80 per cent of all people who make New Year's resolutions abandon them sometime during the year.
Instead of ditching those resolutions, or not making them at all, why not decide to embrace the idea and make some positive changes?
One thing to keep in mind is that if you truly want to make any changes in your life, make sure they are reasonable and realistic. Don't make them simply because the year on the calendar has changed, make transformations because you want to make them.
While Velsoft's course Successfully Managing Change is written for dealing with changes in workplaces, these tips from the course can be applied to keeping New Year's Resolutions. And even if you haven't made any resolutions this year, changes will happen in your life, and this will help you deal with them.
Adjusting Your Attitude
Understand that you can choose your attitude and how you respond to situations.
Attitudes are contagious. Is yours worth catching?
A positive attitude is your most priceless personal possession.
Attitude is the way you look at your whole environment.
What you see in life influences your attitude.
The more positive your attitude, the more effective your efforts.
Negative environments make the challenge greater.
Overcoming the Fear of Change
Take these actions to help deal with it:
Face your fears: Think about what exactly you are afraid of and write down those fears. Then think about what you could do if each of them actually occur.
Confront your feelings and seek support: It is normal to feel uneasy during a change. Talking with others about your feelings will help.
Practice gratitude: Appreciate and be thankful for your job and other aspects of your life.
Change your perspective: Remember that life is not struggle-free and these circumstances will help you to grow.
Put the past behind you: Do not dwell on what was, instead focus on what the future can bring. Acknowledge that a period in your life has ended and a new one is beginning.
Have realistic expectations: Know that you probably will not like the disruption at first, but that you will adapt.
Mindfully adjust your attitude: Imagine a positive outcome. Recall how you have handled change in the past, and what strategies worked for you.
What's in the Pipeline
Sydney is creating custom eLearning courses and working on custom projects.
Ben is working on custom projects.
Jan is working on CA course components and eLearning QA.
Carol is updating courses and editing new ones.
Dylan is creating graphics for custom and internal customers.
Tech Topics
The rich-text editor used for things like editing courses, page templates, and  discussions has been upgraded to its latest version. This includes some minor  improvements to functionality and several bug fixes. The most visible change is  to the default theme we use which now has white toolbars instead of grey.
Course Count
Courses released this month:
Introduction to HTML and CSS Coding Part 2
Here is the official count of courses for both courseware and eLearning:
| | | | |
| --- | --- | --- | --- |
| | Computer | SoftSkills | Total Courses |
| Courseware | 288 | 177 | 465 |
| eLearning | 941 | 177 | 1118 |
Inspiration
"Character is the ability to carry out a good resolution long after the excitement of the moment has passed." — Cavett Robert, motivational speaker, trainer
"For a change, don't add new things in your life as a new year's resolution. Instead, do more of what's already working for you and stop doing things that are time-waste." ― Salil Jha, contemporary poet, storyteller, and transpersonal coach
"The beginning of every New Year is always the best time to give another chance to your neglected talents!" ― Mehmet Murat ildan, Turkish playwright, novelist, thinker
"Just because the dates change, does not mean you have to change. The continuous path towards self-improvement is a timeless process." ― Brittany Burgunder, certified professional coach
"The new year stands before us, like a chapter in a book, waiting to be written. We can help write that story by setting goals." — Melody Beattie, self-help books author
"Hey friend, don't you dare forget, as you're creating a new you, that there's a whole lot about the old you that is worth keeping." ― Toni Sorenson, author