Recognizing the contributions of business women
One of the reasons Jennifer Hatt enjoys being a business owner is also one of the things that frightens her a bit.
"It's that dual-edged joy of charting your own course with the responsibility of, well, if this doesn't work I'm not eating this month," says the owner of Sealpoint Communications and partner in Marechal Media Inc.
"There are times when it's overwhelming … to have that much responsibility, because there is no one to whom you can pass the buck. You make the decisions and you reap the benefits or you live the consequences," she says.
Hatt says there are days when this weighs heavy, but at the same time she relishes the freedom of it.
"I also love the ability to work with a lot of different people for a variety of projects and to do many different things, sometimes at the same time," she says. "So there are a lot of choices for what I can do, and as a business owner I can make those choices."
Hatt, who also writes softskills courses for Velsoft Training Materials, established Sealpoint Communications in 1997 to pursue freelance writing opportunities after working as a newspaper reporter. "While I loved working with other people collaboratively, I really liked doing my own thing as well," she says.
At the time, the move also allowed Hatt the flexibility to accommodate family responsibilities when the first of her three children was born.
"It was a combination of things really, it was that desire to work on my own, but it was also a family responsibility as well. A reporter's schedule doesn't always jibe nicely with young children being at home so starting my own business allowed me to do the best of both worlds. I could work, but I could also be at home with my growing family."
Sealpoint Communications provides professional writing services to individual, non-profit and corporate clients, with services ranging from copywriting to consulting and training.
Marechal Media began operations in 2010 when she and a partner formed the company as a vehicle to publish the Finding Maria book series that she was writing. Since then, the publishing company has expanded to represent other authors as well as working with self-publishing authors for specific services such as manuscript editing, interfacing with a printer, or setting up a book's registration.
Managing both companies and a family comes with challenges. "There's days when I just have a really demanding boss and then there's days when I have a really slack employee," she says with a laugh, noting that the most difficult task is dealing with herself.
Some of her biggest challenges are managing time, coping with anxiety, and maintaining work and life balance.
It's taken time to figure out what works best for her, and how to run her businesses and her life in ways that are suited to her personality. She says she doesn't do well with being highly scheduled, and has come to understand when she needs rest and selfcare.
In order to avoid becoming overwhelmed, she's realized that sometimes she needs to take time to relax, and even when she's extremely busy, to steal an hour away from work for something like a full body massage.
"It's a very slippery slope: all of a sudden you get snowed under and you don't know why — you forget what your favorite food is because it's been so long since you've had it — and that's not good for anybody."
Angst is also something she's had to learn to handle and control. "Of course, again, being the one in charge means you're facing your fears and your doubts and your energy drains, as well as the issues at hand, and so in my early days I had to spend a lot of time just managing anxiety."
As well, working from home presents challenges of finding work and life balance.
"So you really have to learn — or at least I had to learn — to set boundaries in terms of work life and home life. It's tempting to not keep office hours and be available whenever somebody calls or emails you, but it's also been important for me to recognize there are days when I need to be unplugged, or I need to let the machine pick up, or evenings when I need to put work away. So I've had to teach myself that and I'm still teaching myself that."
Although she says she doesn't really think of herself as a businessperson most of the time, saying "it's just something that I do," Hatt has advice to offer other women who want to start their own business.
"To believe in your idea, and to allow yourself the time to do the research and learn as much as you can about what you want to do and who you want to do it for. And ideally it's something that you love to do, because — at least for me — life is too short to spend any amount of time doing something you dislike."
While she acknowledges that not "every moment of every day in her created companies is blissful," because there are certain tasks she doesn't like, such as income tax paperwork, she knows it needs to be done and overall she's happy with her work.
Another thing she's learned is that building a business network is important — both for collaboration and support — noting that many formal and informal organizations exist for businesspeople to join.
"I just found, especially as a self-employed entrepreneur working from home, it's very easy to isolate yourself," she says.
Hatt says building community that can serve as a social outlet or for business promotion and growth, or even a combination of the two, can really help a business and with personal well-being, too.
"Because there will inevitably be people who understand what you're going through or be somebody that you can share challenges with, or even hang out and have a glass of wine. Just avoid that trap of thinking you're alone and have to do it all yourself."
Sept. 22 is American Business Women's Day, set aside to honor and reflect upon the contributions and accomplishments of women in the workforce, and Velsoft would like to recognize Hatt's contributions to our company.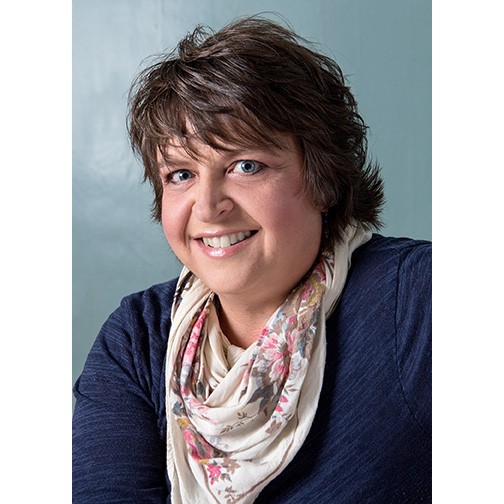 What's in the Pipeline:
Sydney is creating custom eLearning courses.
Dylan is creating graphics for custom and internal customers.
Ben is working on custom projects.
Carol is editing custom projects.
Jan is working on CA course components and eLearning QA.
Course Count:
Courses released this month:
Here is the official count of courses for both courseware and eLearning, broken down by Computer and SoftSkills.
| | | | |
| --- | --- | --- | --- |
| | Computer | SoftSkills | Total Courses |
| Courseware | 283 | 173 | 454 |
| eLearning | 910 | 167 | 1077 |