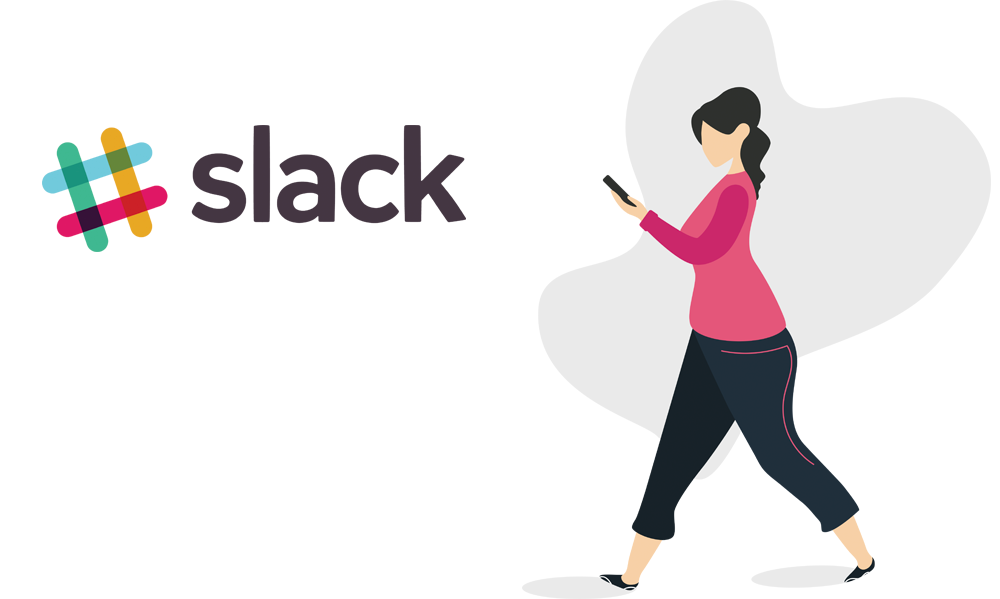 The Buzz Around Slack
When I first heard of Slack, I have to admit I didn't understand why such an application was needed. In my experience at several different workplaces, dealing with communication on different platforms hadn't been cumbersome or overwhelming, which is one of its main selling points.
So I decided to find out more about it.
Slack is a collaborative, cloud-based workspace for teams where they can send messages and share files. According to creator Slack Technologies, communication is simplified by bringing it all together in one place. As the foundation for teamwork, it creates alignment and shared understanding across a team, "making you more productive, less stressed and just a little bit happier."
Slack's origins
Slack was started by Stewart Butterfield in 2013 and launched in February 2014, after selling his photo-sharing tool Flickr to Yahoo, and two failed attempts to develop video games.
While building a multiplayer desktop video game called Glitch, Butterfield and his partners communicated through internet relay chat, because they were all living and working in different places, from New York City to Vancouver and San Francisco. During this time, they created their own IRC application, perfecting it to meet their needs.
When Glitch stopped production due to the marketplace switching to mobile device games instead of desktop ones, Butterfield and his associates wondered whether other companies might be interested in their IRC system, and Slack was born.
Butterfield  envisioned the collaboration tool easing tension that communication can cause in organizations, and he called it Slack, as he pictured tin cans connected by a piece of string. Making the string 'slack' symbolizes the easing of that tension.
His creation was named company of the year by Inc. in 2015, and an October 2017 report by Gartner said the workspace platform had six million daily active users as of September 2017, noting it "is the leader in the fast-growing workstream collaboration market."
But why? What is the draw?
Its attributes
A lot of the information on the internet about Slack talks about integration with other applications; separating messages, discussions and notifications by subject; and mobile apps for use on smart phones and tablets.
Fooplugins notes that Slack changed the way its company works. Hubspot.com says Slack reduces unnecessary chatter, is user friendly and provides "smart notifications that let users concentrate on other tasks without missing something important."
Slack's usefulness was becoming a bit clearer to me, but I still wasn't totally convinced of its benefits, so I conducted more research into what other users think about Slack.
Reviews.financesonline.com notes that Slack solves a number of problems.
"When you switch to a centralized system for internal communication like Slack, you get an immediate benefit in the form of cross-team transparency. The tension between "I want to be kept in the loop, so please CC me" and "I get way too much email, so stop CCing me on everything" disappears.
Financesonline also mentions the decreased need for status reports and daily meetings, and that having access to a searchable history of the whole team's communication speeds up the process of becoming familiar with a project.
"Slack saves you tons of time associated with triaging emails and status update meetings. You are much more efficient and your throughput shoots through the roof."
Now I'm getting somewhere.
Thousands of users agree
GetApp.com did a survey of 3,200 users to see how Slack helps their teams work. Their findings included:
A 32 per cent increase in productivity
A 48.6 per cent reduction in internal email
A 25.1 per cent reduction in meetings
80.4 per cent agreeing that Slack has increased transparency on their team
Observations from reviews posted on GetApp's website include:
"Slack literally revolutionized our workflow and internal communications process. The time and share of mind saved from separating internal from external communication is unreal, and the benefits come incredibly fast."
"Within a week of the shift, everyone from the executive team down experienced a collective sigh of relief, and looking back on old processes now, one might be excused for wondering how anyone could have used email as a form of internal communication."
It's starting to make more sense…
An analysis by GetApp notes:
"Email, voicemail, instant messages, text messages and phone calls are just a few of the ways that busy teams communicate, but manually checking and responding to the messages coming from so many platforms consumes far too many resources for today's busy teams."
"Top features include real-time messaging, drag and drop file sharing, automatic indexing and integration with hundreds of popular business apps. Slack offers its own native apps for iOS and Android, which means users are able to stay updated whether they're working inside or outside the office."
"Organizations are able to integrate many of the tools they use every day with their Slack accounts. Pulling this data into a single platform saves time and increases efficiency for busy teams."
I decided to end my search here, as these are the magic words: saves time and increases efficiency.
That's all I need to know.
Learn how to use it with Velsoft's January computer course release, Slack for Business.
Courseware Assurance customers can download the course here.