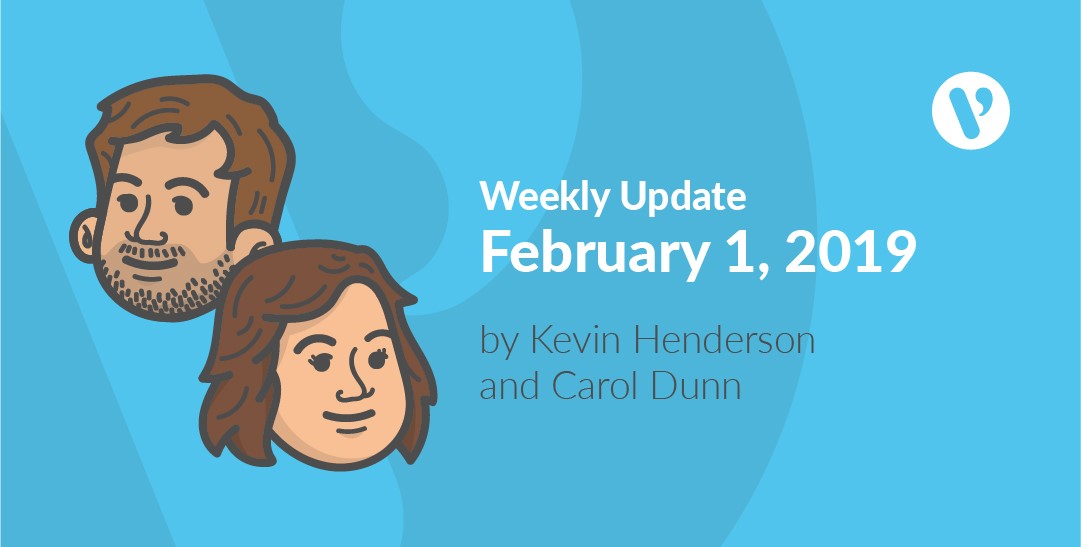 Getting to Know Velsoft better
Studies have shown that getting to know co-workers has many advantages, including employee satisfaction, a better team atmosphere, and enhanced productivity.
In The Benefit of Getting To Know Your Coworkers, 2313 Inc. writes that:
"One of the main benefits of getting to know your co-workers is the strong bonds and camaraderie that can be fostered. A team that works well together will work more productively and, due to familiarity with each other, can more effectively divide work based on who is best suited for the task at hand.
"Comfort is incredibly important in the workplace, though it may not be on the top of your priorities list. An atmosphere that employees feel comfortable in encourages creativity, which can lead to interesting new ideas and innovation that might not have otherwise existed."
This week, let's get to know a couple of our account managers a bit better, and help make Velsoft better as a result!
Cindy Skinner
Cindy is an account manager at Velsoft, providing sales and customer support, as well as managing client/customer accounts. Part of what she does is ensuring client's training requirements are not only met, but exceeded. "I enjoy establishing client relationships and collaborating with them to find solutions," she says.
Cindy's background includes a Masters of Education in Counselling, and working for the Department of Justice in Victims Services. She has worked at Velsoft for a year and a half.
A few fun facts about Cindy:
The most interesting place she's ever visited was her recent trip to Italy. She loved everything about the country.
If money wasn't a consideration, she would spend the rest of her life travelling the globe, combining her love of travel with her love of volunteering. She says it would be a winning combo!
If she was stuck in an elevator and forced to listen to one song, it would be Don't Stop Me Now by Queen.
Cindy is a huge Game of Thrones fan, and although she identifies with a lot of the characters, she most closely identifies with Daenerys Targaryen because she possesses a range of strengths and qualities aligned with Cindy's own thinking. She's a person with a strong conviction, confident, driven yet kind and gentle and passionate about life, with a sprinkle of a morally sound outlook.
Alex Rodriguez
Alex is also an account manager, but he works in the Guatemala office. He started working for the company in the fall of 2017.
Alex previously worked as a data analyst (lead verification), and is awaiting graduation this fall with his Bachelor's Degree in history.
A few fun facts about Alex:
The most interesting place Alex has ever visited was Berlin. As an historian with an interest in the Second World War, he had the opportunity to go on a city walk through many places he had read about, which he says he found "amazing."
Alex says he's most like Tyrion Lannister of Game of Thrones, because he is a born survivor and because like the character does in the series, he says you just need to play the game of life.
One of his hobbies is reading. He enjoys obtaining knowledge, training his brain, and becoming more aware of his surroundings. "The more you read, the more you know," he says. "Reading takes you to a new world!"
If money wasn't a consideration, like Cindy, he would spend the rest of his life travelling because, as Gandalf says in The Hobbit: "The world is not in your books and maps, it's out there."
Something he can't live without is music. "Music is life for me!" he says.
What's in the Pipeline
Ben is working on custom projects.
Jan is working on CA course components and eLearning QA.
Carol is writing blogs and updating courses.
Sydney is creating custom eLearning courses and working on custom projects.
Dylan is creating graphics for custom and internal customers.
Tech Topics
Improved performance of the groups report when groups have a large number of users.
Fixed problems with editing a certificate.
Corrected problems with buttons when viewing courses on small screens.
Now able to remove enrollment expiration dates.
Corrected authentication issues that caused errors with accessing a course via LTI.
Course Count
Courses released this month:
Introduction to HTML and CSS Coding Part 2
Here is the official count of courses for both courseware and eLearning:
| | | | |
| --- | --- | --- | --- |
| | Computer | SoftSkills | Total Courses |
| Courseware | 288 | 177 | 465 |
| eLearning | 941 | 177 | 1118 |