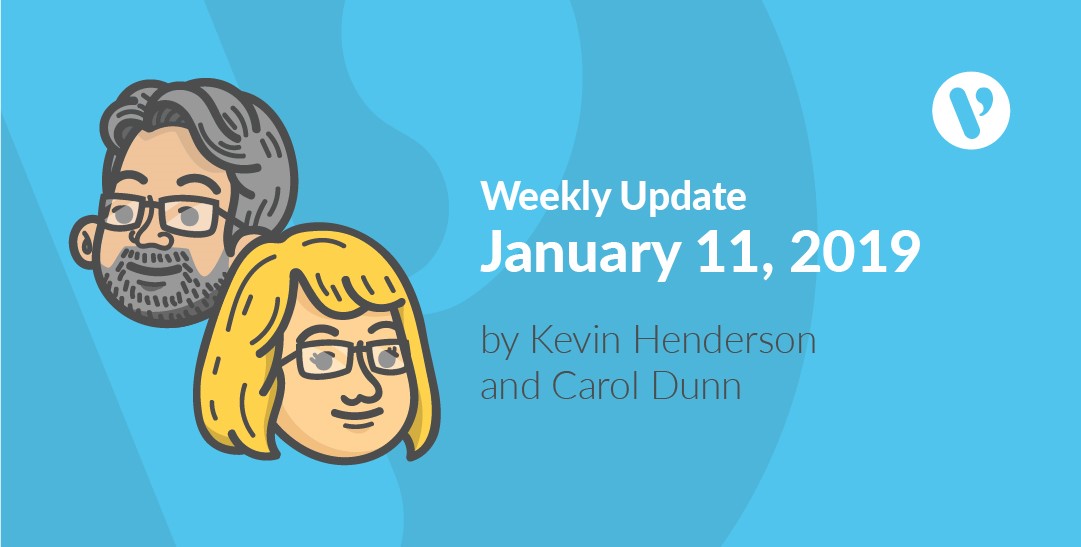 Clean Off Your Desk Day: The Aftermath
Clean Off Your Desk Day encourages people to have a clutter-free, clean, and organized workspace. Experts say a functional workspace will increase productivity, as a clean and organized desk allows workers to focus and process information more easily. Research also shows that workers with cluttered spaces get frustrated faster than those with tidy and orderly workspaces.
Although this is conventional wisdom, I can tell you when I inherited Marty's space (who was never overly frustrated) you would not believe the things I found — a cable TV receiver, three boxes of business cards, five desk phones, a hand-written book with court case summaries from the late 1800s, and other things I can't mention on the internet.
Jan. 7 was Clean Off Your Desk Day and you should have seen the commotion here as everyone not only cleaned off their desk but beautified their work spaces. Dust was flying and in the end we collected 16 boxes for lightly used items donation, 14 bags of garbage, and 25 blue bags of paper and plastics. I travelled around the office to see what gems had been reunited with their owners and hear about a few of the more interesting finds:
| | | |
| --- | --- | --- |
| Ben | Ideas Tattoo Magazine #2 – Spanish Edition | Featured skulls, flowers and dragons — just saying |
| Brandon | Stegosaurus mug | Lost during his herbivore days |
| Carol | A pristine copy of Bram Stoker's 'The Lair of the White Worm' | Personally, I think she 'lost' it on purpose |
| Cindy | A Blackberry Bold 9780 | Must have searched for minutes when that got misplaced! |
| Dave | Promotional Magic (and hypnosis) with Bill Anderson DVD | A second job? |
| Dylan | 24-inch, two-handed Samurai Sword | I didn't ask him about it |
| Ian T | A life-sized, stuffed Spiderman | ? |
| Jan | An inflatable sheep | Thought she only had cows |
| Jim | Lottery ticket from 2014 | He's not checking to see if it's a winner |
| Jimmy | A Rabbi costume | Always the quiet ones |
| Michael | Barry Manilow's 1978 'One Voice' vinyl record | Not in very good shape — it was played a lot! |
| Sandra | A pair of used dentures | She's trying to find out who had the desk before her |
| Scott | 6-year-old Christmas fruit cake | Must have been aging the rum |
| Sydney | Legend of Zelda: Spirit Track DS game | I think the rumbling of the 4 p.m.  train caused it to drop off her desk. |
What's in the Pipeline
Carol is updating courses and writing blogs.
Ben is working on custom projects.
Jan is working on CA course components and eLearning QA.
Sydney is creating custom eLearning courses and working on custom projects.
Dylan is creating graphics for custom and internal customers.
Course Count
Courses released this month:
Introduction to HTML and CSS Coding Part 2
Here is the official count of courses for both courseware and eLearning:
| | | | |
| --- | --- | --- | --- |
| | Computer | SoftSkills | Total Courses |
| Courseware | 288 | 177 | 465 |
| eLearning | 937 | 175 | 1112 |
Interesting stuff
Nine of the Weirdest Lost-and-Found Items in the World (click here for details)

An Actual Human Skull
A Wedding Dress with Matching Shoe
Pieces of the World Trade Center
A Missile Guidance System
A 5.8-Carat Diamond Ring
50 Vacuum-packed Frogs
A Headstone … Already Engraved
A Prosthetic Leg
A Live Lobster

50 Weirdest items left in an Uber (click here for details). Including:

Originally signed Jessie James Decker CD
Bag with a Kevin Durant Jersey and a Mario doll
Nintendo 64
A green Birkenstock right shoe
Red cape