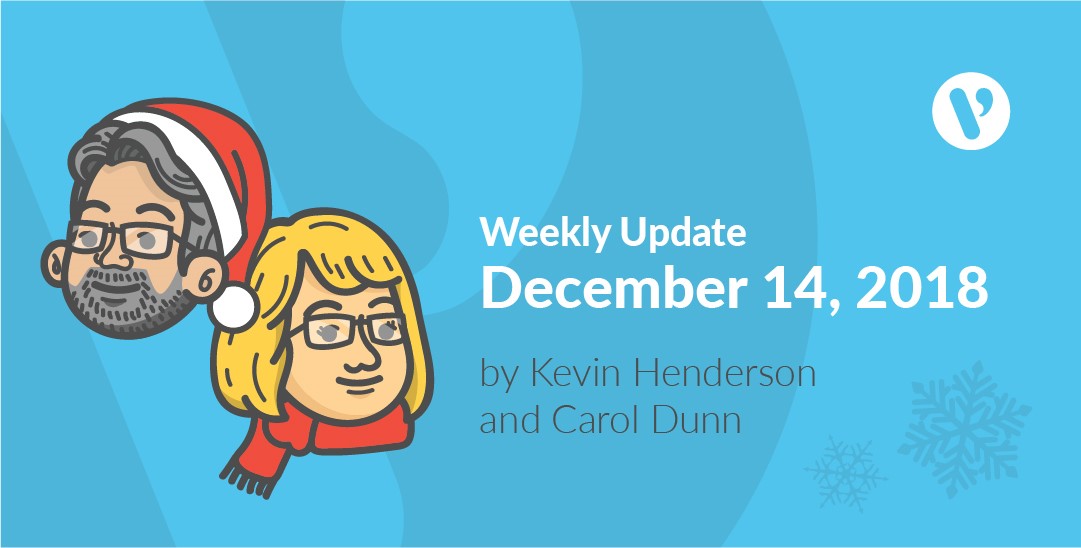 What I want for Velsoft Christmas
Happy Velsoft Christmas!
As is our annual tradition, I thought this week I'd find out what each Velsoftian wants most for Christmas. My list includes a column of items they each asked for, as well as things they really want but didn't share these ideas with anyone. I hope everyone's Christmas wishes come true this year!
(For myself, I asked for a new Harley Davidson t-shirt, but what I would really like to have is a Leonard Nimoy Star Trek Lunch Bag  so I can bring my lunch to work in style!)
What's in the Pipeline
Dylan is creating graphics for custom and internal customers.
Sydney is creating custom eLearning courses.
Ben is working on custom projects.
Jan is working on CA course components and eLearning QA.
Carol is editing new courses and writing blogs.
Tech Topics
znanja update:
Improve print styles of notes from the Notes section in the sidebar. The  list of pages, buttons, and the lined paper styles are now hidden when printing.
When printing any page containing links, the URL of the link would  appear after the link text (e.g., "​Velsoft​" would be printed as "Velsoft  (https://www.velsoft.com)") which often leads to poor printing results.  This has been removed.
The notes/bookmark toolbar is now hidden when printing pages in a  course.
Performance improvements relating to notes and notifications, particularly on  slow connections.
Fixed certificates being cut off when downloaded or printed.
Fixed course branding body font size affecting the position and spacing of the  notes/bookmark toolbar. A larger font size would move the toolbar and  increase the space between the icons.
Course Count
Courses released this month:
Here is the official count of courses for both courseware and eLearning:
| | | | |
| --- | --- | --- | --- |
| | Computer | SoftSkills | Total Courses |
| Courseware | 287 | 176 | 463 |
| eLearning | 937 | 175 | 1112 |