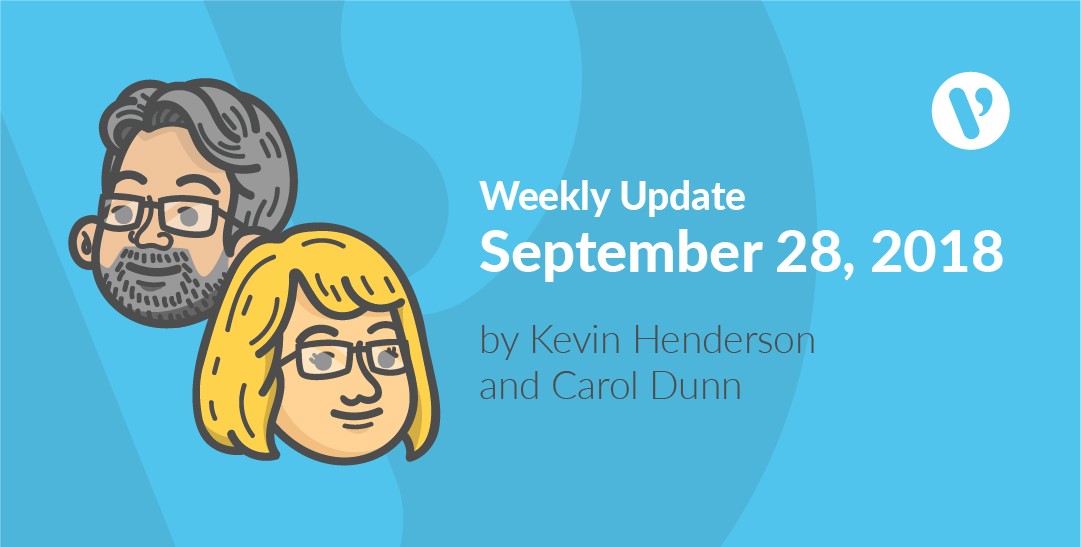 Pulling for Change: Velsoft plays tug-of-war with fire truck
How does it feel to pull a 20,000-pound fire truck?
For employees of Velsoft, it feels fantastic, surprising, and exciting.
Last weekend, Team Velsoft – made up of eight staff members, one spouse and one friend – participated in Pulling for Change, a community event and fundraiser for the United Way of Pictou County. Each team of 10 pulls the truck 50 meters, and the event is timed. The five teams with the fastest times then pull again to determine an overall winner.
While Velsoft didn't win, we finished with a respectable seventh place out of 11 teams.
More than $1,100 was raised during the event. Michelin won for the second year in a row with a time of 13.62 seconds, slightly faster than our 17.81.
Delayed a half hour due to rain, the Velsoft Vipers were the first team to pull. As it was our first time doing something like this, Dylan — our multimedia developer — gave us a few pointers.
"I've pulled on a competitive tug-of-war team for upwards of 12 years, so I was excited to put this unusual skillset to good use. The team looked to me for some guidance, and even though I'm not sure it was the best technique for wet pavement, I was happy to share," he said.
"I was surprised how quickly we were able to get the truck the truck rolling, not that I doubted our team, it was just easier than expected."
Account manager Cindy said she felt that the task would be daunting. "I was very skeptical that we would be able to do it, but we did, and we did it very well!"
Before the endeavor, account manager Dave admits that he wondered: "Are we even going to move this thing, or just embarrass ourselves?"
Pleasantly surprised with Team Velsoft's results, during the pull Dave said he was amazed we were actually doing it, and also thinking, "This is heavy… is anyone else even pulling with me?"
For his efforts, Dave was featured in the local newspaper, smiling as he pulled.
Pulling for Change is a kick-off to the United Way's annual fundraising campaign. Executive director Jessica Smith said the use of a fire truck is an analogy of what happens when a community pulls together to make positive changes.
The United Way, through collaborative partnerships, brings people together to improve lives and make a positive, sustainable impact on the community. As one of the largest non-government funders of social services in Pictou County, the organization is helping to build a strong, healthy, and safe community by making sure important programs and services are available to people who need help.
"It was great to come together as a team for a good cause," said Dave.
"Pulling the firetruck was a fun event. I think we did a fantastic job, especially considering it was our first attempt. I hope we do it again!" said Dylan.
"The experience was so very exciting for many reasons: we came together as a team, accomplished a task together, had some laughs, contributed to a community fundraiser, made new memories and added more depth to our relationships. I would love to do this again next year!" said Cindy.
And Dave is also thinking ahead to participating again next year to see if we can improve on our time: "I want to do it quicker!"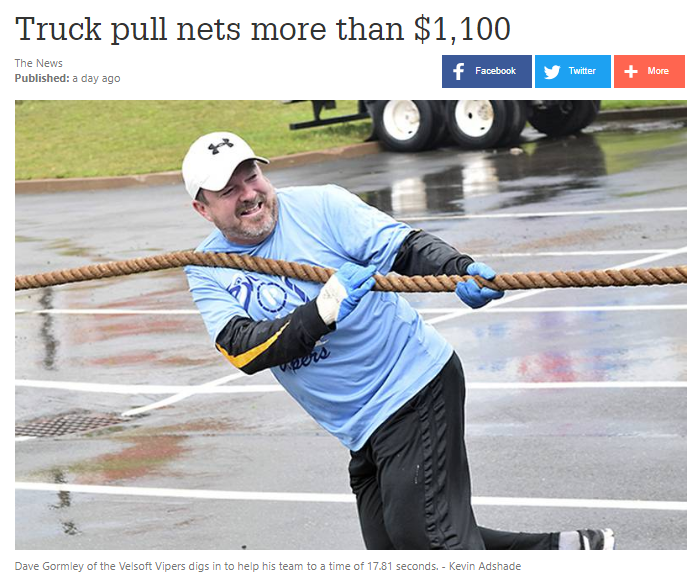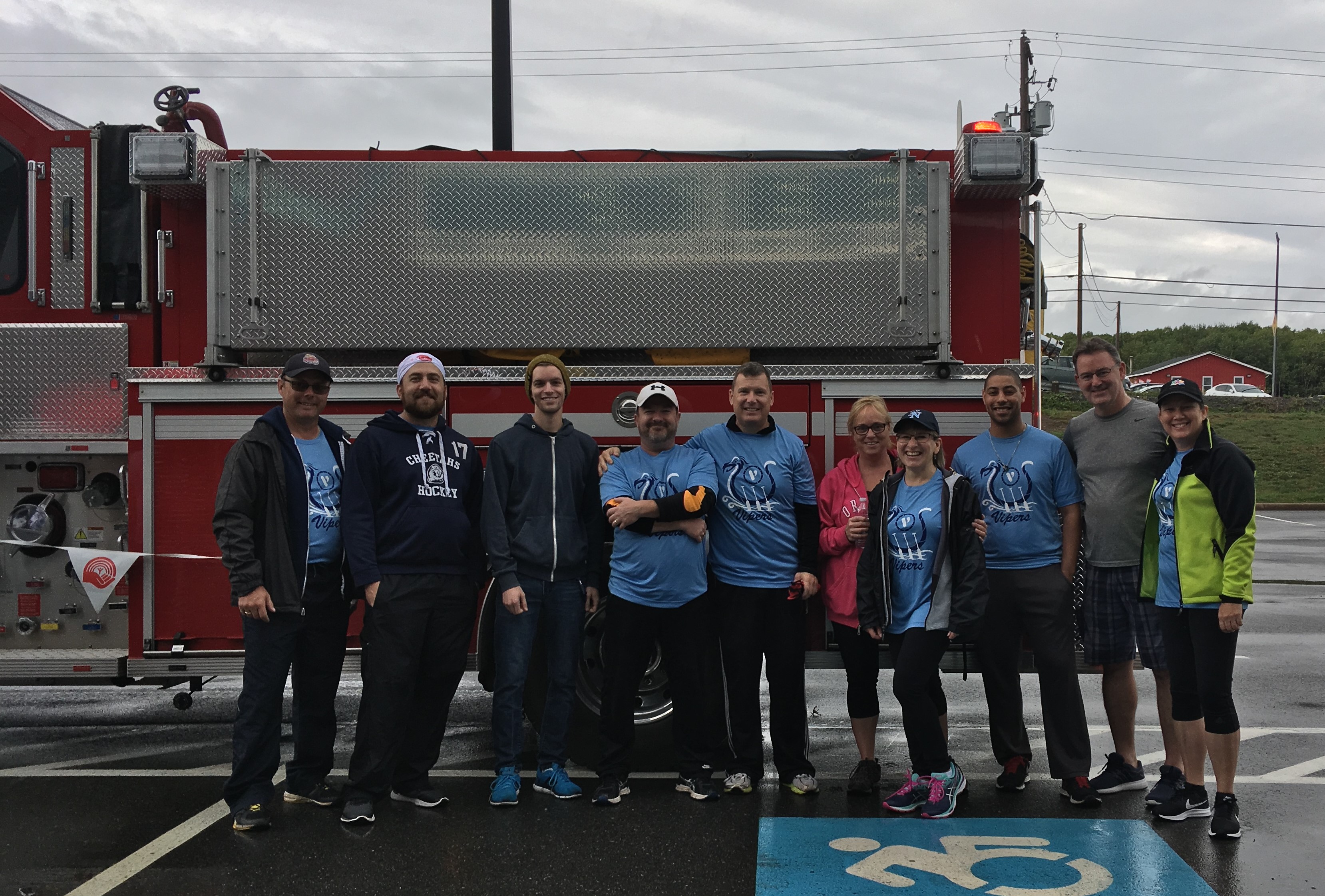 What's in the Pipeline:
Sydney is creating custom eLearning courses.
Dylan is creating graphics for custom and internal customers.
Ben is working on custom projects.
Carol is editing custom projects and writing blogs.
Jan is working on CA course components and eLearning QA.
Course Count:
Courses released this month:
Here is the official count of courses for both courseware and eLearning, broken down by Computer and SoftSkills.
| | | | |
| --- | --- | --- | --- |
| | Computer | SoftSkills | Total Courses |
| Courseware | 283 | 173 | 454 |
| eLearning | 919 | 167 | 1077 |