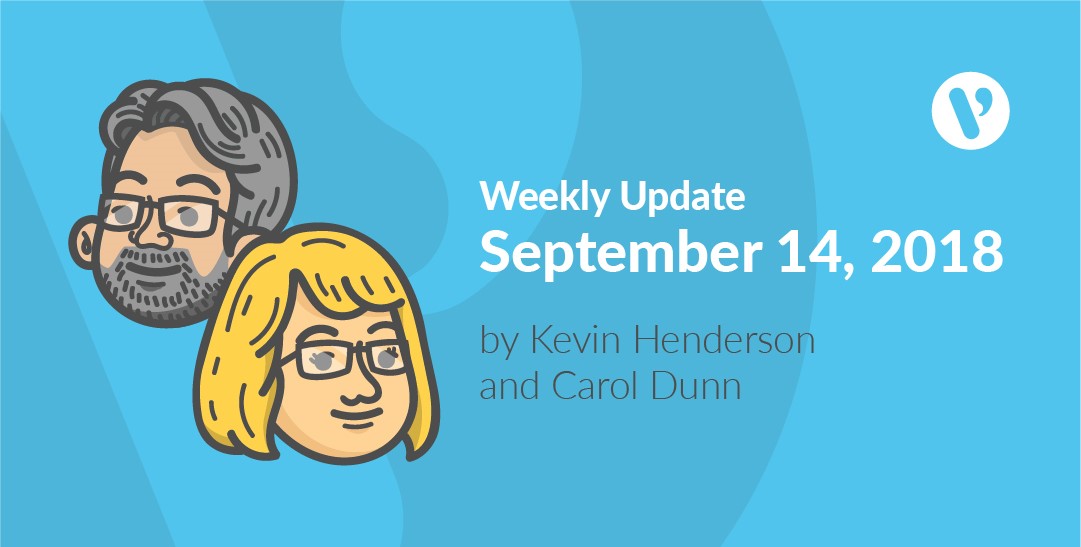 Getting to Know Velsoft's IT Department
In honor of Programmers' Day, which was yesterday, today we're celebrating by getting to know two members of Velsoft's IT department.
Ian Taylor
Ian is the IT manager at Velsoft, and he's been working here for the past seven years.
His job involves managing and contributing to the development of internal and external technology projects.
Before coming to Velsoft, Ian studied web development at the Nova Scotia Community College.
Fun Facts about Ian:
If he was stranded on a desert island, the three things he would want to have with him are a laptop, solar equipment, and satellite internet.
The most interesting place he's ever visited is Africa, because of the different culture.
If he could eat only one food for the rest of his life, it would be poutine. (It has all of the food groups, right?)
Brandon Lewis
Brandon is a web programmer at Velsoft. For the past six years, he's managed Velsoft.com, looked after releasing new courses to the website each month, built custom interactions for various courses within znanja, and built custom headers/footers/widgets for Velsoft's virtual campus customers.
Born and raised in Digby, Nova Scotia, Brandon completed his high school education at Digby Regional High School, before moving to Truro, Nova Scotia where he graduated from the Information Technology program at NSCC.
In his pre-Velsoft life, Brandon worked at Convergys for almost five years in various roles, including new agent training, supervisor queue for customers, and finally fraud assistant manager.
Fun facts about Brandon:
Brandon tried a vegan diet for six months.
His hobby is gaming (computer).
Brandon's most treasured possession is his computer. He says he couldn't work or play without it. (What else would an IT guy to say?)
What is something he can't live without? Power/internet/computer, in that order.
If money wasn't a consideration, how would he spend the rest of his life? "Happy and stress-free."
What's in the Pipeline:
Sydney is creating custom eLearning courses.
Dylan is creating graphics for custom and internal customers.
Ben is working on custom projects.
Carol is editing custom projects and writing blogs.
Jan is working on CA course components and eLearning QA.
Course Count:
Courses released this month:
Here is the official count of courses for both courseware and eLearning, broken down by Computer and SoftSkills.
| | | | |
| --- | --- | --- | --- |
| | Computer | SoftSkills | Total Courses |
| Courseware | 283 | 173 | 454 |
| eLearning | 910 | 167 | 1077 |
Programmers Day Facts:
Programming is writing instructions for a computer.
These instructions are called source code, and they're written in special languages such as Python, JavaScript, and CSS.
Programmers write code to perform a task or solve a problem.
Programmers' Day celebrates the positive changes that programmers make to improve our daily lives.
It's observed on the 256th day of the year because 256 is the number of distinct values that can be represented with an eight-bit byte. Computer values are stored in bits, and eight bits form a byte.
Programmers' Day is officially observed in Russia as a holiday.