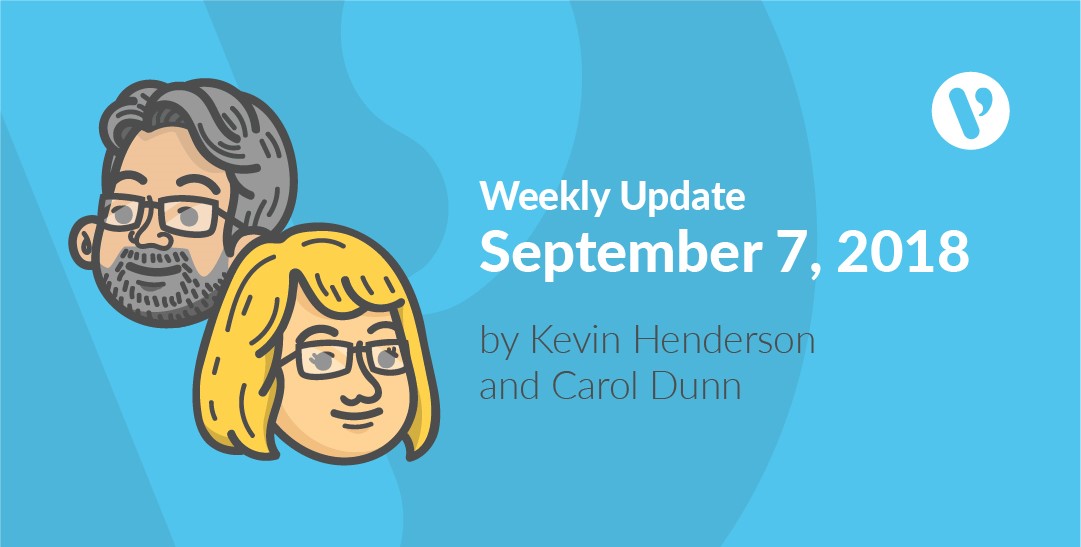 Bring Your Manners to Work Day at Velsoft
Most of us spend more time during the week with our co-workers than we spend with our families. Is this a good thing? Well, that's for a future blog. Why am I thinking about this today? It's because today — Sept. 7 — is Bring Your Manners to Work Day. I'm always telling my kids "no elbows on the table," "no electronic devices at the supper table," and "close the door behind you — you weren't born in a barn."
But what about at work? Manners are equally important at work, but does everyone always bring their manners to work? From casual observation over the years, I think the manners of employees at the palatial Velsoft Head Office Campus are great, but I thought I would do more scientific study to corroborate this. To test it out, I decided to sit in various areas of the office and watch my co-workers. These are my observations:
General
No one used bad language (although there were summer students in the area, so that may have been a factor)
No one was sick while they were at work (at least visibly)
No one was talking loudly on the phone and there were no personal calls (not all of the sales people were present due to vacation season)
Social media site visits seemed to be work related
No one barged into rooms when the door was closed
Fibbing was kept to a minimum (mostly reserved to people's sports prowess and ability to make the big sales)
Everyone said please and thank you, hello and good-bye
If someone was heading out to Tim Hortons or the Coffee Bean they always asked if others wanted coffee
No one talked on speaker phone
Everyone put their personal phone on silent in the office
People gave credit where credit was due
People were great at letting people know where they are going when they leave the office
People were great to not interrupt others' work
Celebrations included everyone's food needs (gluten-free, vegan, meativore)
There are prompt replies to questions from staff/customers
People didn't ignore others as they walked through the office
People held the door open if someone was coming in right after them
Kitchen
No one ate smelly food
The area was clean and tidy after breaks, lunches
Washroom Area
The seat was down on the toilet whenever I went in
Dave in the bathroom (enough said)
What's in the Pipeline:
Sydney is creating custom eLearning courses.
Dylan is creating graphics for custom and internal customers.
Ben is working on custom projects.
Carol is editing custom projects and working on CA releases for October.
Jan is working on CA course components and eLearning QA.
Course Count:
Courses released this month:
Here is the official count of courses for both courseware and eLearning, broken down by Computer and SoftSkills.
| | | | |
| --- | --- | --- | --- |
| | Computer | SoftSkills | Total Courses |
| Courseware | 283 | 173 | 454 |
| eLearning | 910 | 167 | 1077 |
About Bring Your Manners to Work Day:
Bring Your Manners To Work Day was created by The Protocol School of Washington to remind people of the importance of treating people with courtesy and respect in the workplace.
Everyone should practice good manners, whether at work or at home, and common bad manners at work include things like loud ringtones, and not cleaning up after yourself.
Although Bring Your Manners To Work Day is just one day of the year, it doesn't mean you should only be polite at work for one day. Use the day as a reminder of the importance of good manners every day of the year, and you may well find good manners help to open the doors to new opportunities in the workplace.
Source: www.daysoftheyear.com