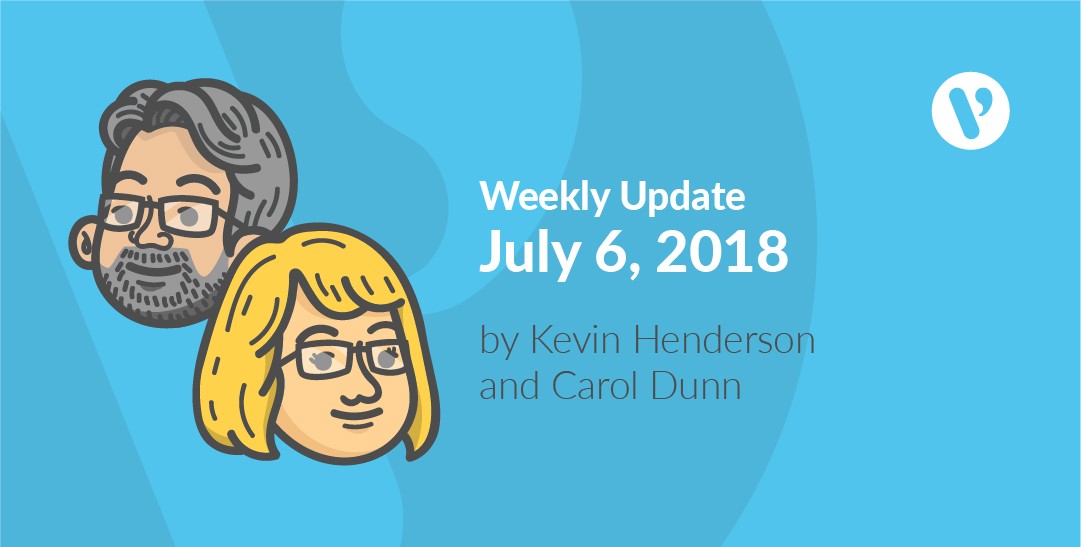 Take Your Webmaster to Lunch Day at Velsoft
Among other things, today is Take Your Webmaster to Lunch Day! Brandon is Velsoft's webmaster extraordinaire. If you've been reading these Weekly Update blogs, you'll remember that Brandon spent some time as a vegan. This didn't affect his webmaster duties, in fact he always worked above and beyond the 'kale' of duty – giving him a real 'salad' gold performance appraisal. He is a truly 'amaizing' person.
It's with some sadness that I must say that Brandon is now a non-practicing vegan (Peter Dinklage could hardly contain his tears when he found out). Although as a vegan Brandon kept eating cheese and bacon, (I'm not sure being a carnivore myself if this qualified him for his official vegan licence) he did refuse to eat animal crackers, so that might have tipped the balance in his favor. I'm not sure why he quit his veganism and came back to the flesh-eating monster side, but I have some thoughts:
Got tired of everybody asking where he got his protein from
Heard enough vegan jokes
Vegan hotdogs
The week of eating just liquor and mangoes
Easter
When he realized vegans live up to 15 years longer… because no one invites them anywhere fun or dangerous
Realized that he was eating French Fries as a main course four times a week
Tried cashew cheese
That brings us back to where to take Brandon for lunch. He loves the Acropole Pictou County Pizza and he raves about the Shree Curry Food Truck. But wait –  because it's Friday, Brandon is working from home! I guess we'll have to wish him a great day by HipChat and go have a slice. We'll leave an empty chair at the table for him!
What's in the Pipeline:
Ben is finishing up some external projects and starting some new ones.
Carol is editing new courses and writing blogs.
Chris is adding Text-to-Speech audio to our entire course library
Clare is creating pdf Course Sample Instructor Guide Samples
Jan is working on CA Course Components and QAing eLearning.
Sydney is working on custom projects and eLearning courses.
Course Count:
Courses released this month:
Here is the official count of courses for both courseware and eLearning, broken down by Computer and SoftSkills.
| | | | |
| --- | --- | --- | --- |
| | Computer | SoftSkills | Total Courses |
| Courseware | 282 | 171 | 453 |
| eLearning | 910 | 167 | 1077 |
Fun Vegan Facts
Notable vegans include: Ellen Page, Ariana Grande, Ellen DeGeneres, Joaquin Phoenix, Miley Cyrus, Liam Hemsworth, Woody Harrelson and Sia.
Actor James Cromwell became vegan after filming the movie Babe.
The Big Bang Theory's Mayim Bialik has her own vegan cookbook, 'Mayim's Vegan Table: More than 100 Great-Tasting and Healthy Recipes from My Family to Yours.'
The majority of food poisoning (more than 80 per cent) comes from infected meat (a vegan told me this – just saying).
'Ethical Vegans' also avoid use of animal products that cause suffering, such as wool, leather, fur, feathers.
In the Western World about two per cent of people practice veganism.