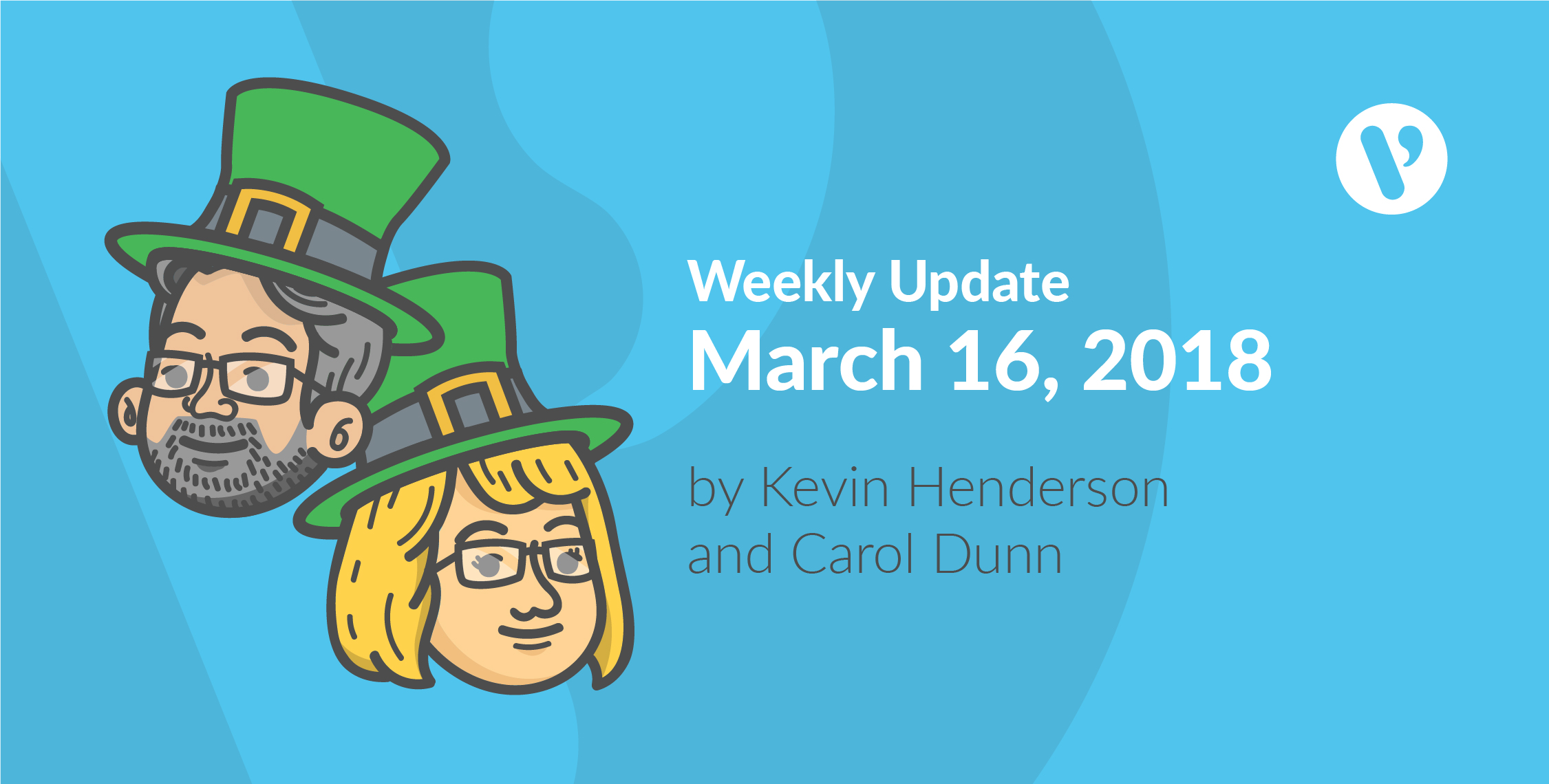 Favorite Green Things at Velsoft
Planning to wear green to celebrate St. Patrick's Day? While that's what most people do (legend has it that wearing green makes a person invisible to leprechauns that will pinch someone if they see them), the patron saint of Ireland actually wore vestments that were a light shade of blue.
It's thought that the color green became associated with the day that celebrates the Christian missionary, for several other reasons. Wearing green, eating green food and even drinking green beer on March 17 (the day the saint died in 461 AD) may commemorate St. Patrick's use of the shamrock to teach about the Holy Trinity when he was preaching about Christianity in Ireland.
Also, Ireland is referred to as the Emerald Isle because of the greenness of the countryside, and green became connected with the Irish independence movement when Irish soliders wore full green uniforms during an uprising against British rule in 1798.
So, in honor of St. Patrick's Day coming up tomorrow, here are the favorite green things of Velsoftians:
Favorite Green things!
 
Sandra
Emeralds
The stone of prophecy!
Cindy
Green eggs and ham
Channeling her inner kid!
Ian
Creme de menthe
More sophisticated drink.
Ben
Green Beer
Just once a year, really!
Jan
Grass
For the cows!
Sydney
Kermit and Mike Wazowski
The kid in her
Jim
The Green Lantern
Always goes for the superheroes!
Nathan
Evergreen trees
A must when living in rural New Brunswick
Dylan
Apples
Teacher's pet kind of person
Carol
Green M&Ms
Actually, all the M&Ms
Marty
Oscar the Grouch
It's a defence mechanism to survive in the Halifax office!
Michael
Shamrock
If luck is being given out — why not?
Dave
Leprechaun
Has been looking for one his whole life
Scott
Money
No brainer
Waldo
Green eyes
Mesmerizes him
Brandon
Broccoli, spinach, peas, lettuce
Some chicken and bacon on occasion too
Glen
Mint
It was mint to be
Jean
A 10th-century Celadon Pot
High brow kind of thing!
Pablo
Green Balloons
But not the Red Balloons
Craig
Green Turaco
Nice to have on the farm
Simon
Pale Green Things tickets
Music makes the world go round
Peter
Rivington Greenwich Gift Certificate
Good eats (I'm sure they have green stuff there)
What's in the Pipeline:
Carol is vacationing this week.
Jan is creating components for our April releases.
Kevin and Sydney are working on custom projects.
 Tech topics:
Career Paths have been soft launched
Work is in progress on Badging
Course Count:
Courses released this month:
Here is the official count of courses for both courseware and eLearning, broken down by Computer and SoftSkills.
| | | | |
| --- | --- | --- | --- |
| | Computer | SoftSkills | Total Courses |
| Courseware | 278 | 167 | 445 |
| eLearning | 879 | 164 | 1043 |
St. Patrick's Day facts
Shamrocks
The shamrock is not the official national symbol of Ireland. That honor goes to the harp.
The odds of finding a four-leaf clover are about one in 10,000.
The word "shamrock" comes from the Irish word "seamróg," meaning "little clover."
Snakes
In Irish lore, Saint Patrick drove all the snakes out of Ireland, but there's no evidence that snakes ever existed there because of the cold climate.
Scholars say the term "snakes" may be figurative and refer to pagan religious beliefs and practices rather than reptiles.
Name
St. Patrick's birth name was Maewyn Succat, but he changed it to Patricius after becoming a priest.
Not Irish
Patrick wasn't Irish. He was born in 385 AD to Roman parents in Scotland or Wales in the late fourth century.
Slavery
When he was a teenager, Patrick was captured and taken to Ireland as a slave.
For about six years he herded sheep there, before escaping to England where he became a priest.
He returned to Ireland in his 30s as a missionary to convert Celtic pagans to Christianity.
Pinching
According to legend, wearing green makes a person invisible to leprechauns that will pinch someone if they see them.
Dry times
From 1903 to 1970, St. Patrick's Day was a religious observance for the entire country and all pubs were closed for the day.
The law keeping pubs shut down was overturned in 1970, when St. Patrick's was reclassified as a national holiday.
People drink 13 million glasses of Guinness on St. Patrick's day – twice as many as on a normal day.
Green River
The tradition of dyeing the Chicago River green started with Richard J. Daley, who was mayor of Chicago from 1955-1976.
Daley wanted to develop the city's riverfront area, and in order to pinpoint where sewage was being dumped into the water, he authorized pouring a special green dye into the river.
In 1962 the entire river was turned green to celebrate St. Patrick's Day.
In 1966 powdered, a top-secret vegetable-based dye replaced the oil-based fluorescein that environmentalists thought was damaging the river.
The river stays green for about five hours.