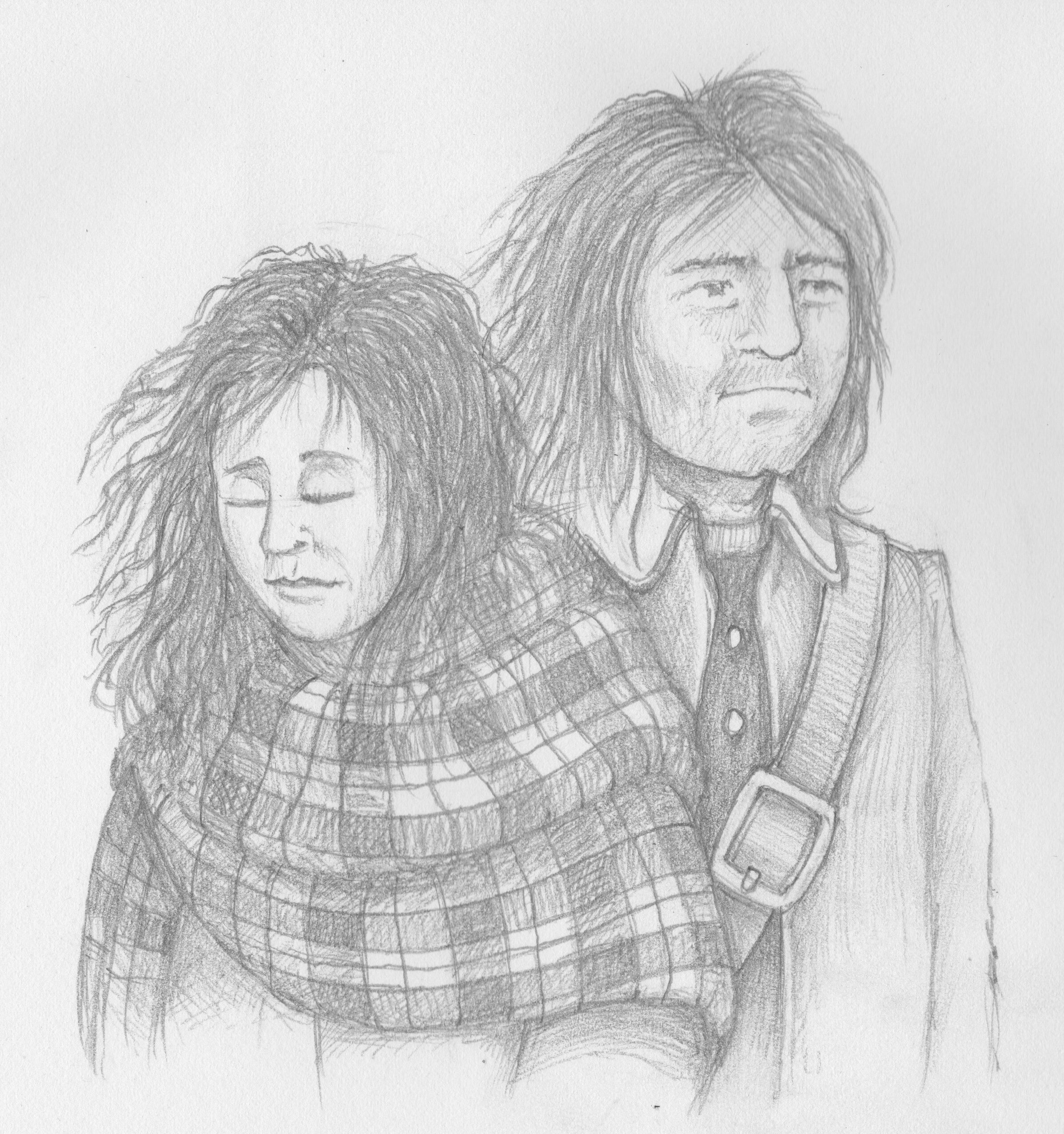 Body language, Outlander and delivering your message
In the Outlander book series, written by Diana Gabaldon, Jamie Fraser has the ability to hide his feelings behind an impassive face. However, the heroine of the story — Claire — doesn't share that particular skill.
"He gave me a faint smile and one of those annoying marital looks that said, more plainly than words, 'You know how ye are, Sassenach. Anyone who sees your face kens just what ye think.'"
— Claire in Fiery Cross, Chapter 1
This passage highlights how Jamie was able to convey a message to Claire without saying anything, and also how everything she feels is immediately seen on what she describes as her "glass" face. She often wishes she had Jamie's knack for concealing his emotions, because her inability to hide what she's thinking or feeling frequently gets her into trouble.
"He appeared to guess what I was thinking, for he gave me a brief wry smile. I really would have to do something about my face, I thought. Having Jamie read my thoughts was one thing, and not at all unpleasant, on the whole. Having total strangers walk in and out of my mind at will was something else."
— Claire in Drums of Autumn, Chapter 25
Most of the time Jamie doesn't show how he's feeling, arranging his face to be as blank as possible, but he drops the façade on a few occasions.
"'Don't hide,' I said softly. I held his eyes with mine, keeping him from raising his mask. 'Trust me.'
"He did look away then, but only to gather himself; he didn't hide. When he glanced back at me, it was all still there in his eyes — confusion, embarrassment, humiliation, and the vestiges of a pain long suppressed."
— Jamie and Claire in Echo in the Bone, Chapter 19
As demonstrated by Claire and Jamie, body language — including facial expressions — is one of the ways people communicate with each other.
In a business setting, it's essential to know how your body language sends messages to others. It's also important to know how to read what others are telling you with their expressions, stance and gestures.
This is one of the topics covered in Velsoft's newest courseware softskills offering — Honing and Delivering Your Message. The course provides methods to perfect the message you want to deliver, along with an overview of various skills needed to successfully communicate in the workplace, such as effective listening and body language.
Other subjects in the course include:
Determining your message
How to choose the best communication route to present your message
Presenting your message to an audience
According to Paul J. Meyer, an authority on personal and professional development and founder of Success Motivation Institute, which is dedicated to motivating people to their full potential: "Communication — the human connection — is the key to personal and career success."
To make sure you achieve success in your workplace, strive to learn more about how body language and facial expressions can help you present your message.