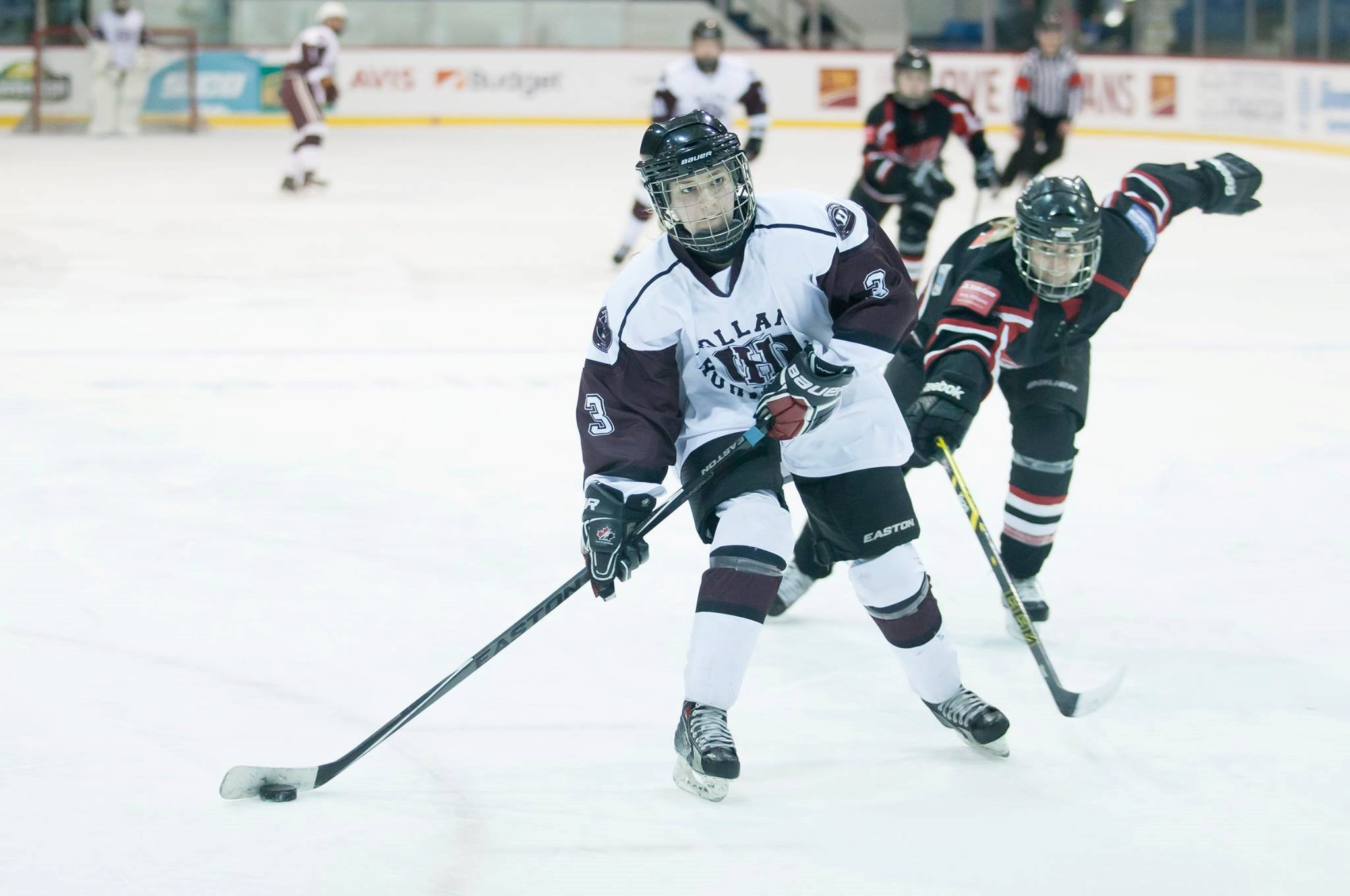 Being a Team Player
I was not a team player while I was growing up, as I didn't play any team sports. That is, unless you count the one summer I found myself in right field with blackflies swarming around my head, waiting for the softball to come my way, which thankfully, it rarely did. I had difficulty with throwing, hitting, catching, and kicking, and that's why I didn't enjoy most sports.
My husband, on the other hand, grew up playing competitive hockey and softball, and when our two daughters were old enough, encouraged them to try a variety of sports from swimming and figure skating to softball and soccer.
He told me it would be good for them, especially the team sports. While I saw the benefits relating to fitness, because I didn't have much experience with team sports, I didn't really understand other ways being a member of a team could help them.
But when my oldest became a member of an all-female competitive hockey team when she was 10, I started to get it. Now she's at college — playing hockey there — and I fully understand the benefits.
Besides giving her an instant pool of friends now that she's in a new city, being a member of many hockey and soccer squads over the years has taught her many other valuable life skills. These include how to rely on others and be reliable herself, how to work together to reach a common goal, it's given her the ability to deal with a variety of personalities, and she understands how to lead and how to be led.
All of these things made the transition to college easier for her, and will continue to be of value after she graduates and pursues her chosen career.
Teamwork is essential in any successful organization and to have an effective team, an organization must be comprised of individuals who are great team players, where everyone uses their skills and strengths within the context of a team to help their organization prosper.
Velsoft's newest course is called Being a Team Player, and it looks at qualities possessed by team players, what types of teams successful organizations need, and strategies to improve teamwork.
I've worked in places where this concept was not practised, and from experience, I can say that it's vitally important to develop this aspect of a company in order to thrive and to have happy, contributing employees.
A few of the strategies to improve teamwork (from session six of the course) include:
Lead by example
Build trust and respect
Foster open communication
Clearly define roles and responsibilities
Organize team processes
If you want to teach employees and employers how to be effective team players and how to improve teamwork within their workplaces, get your hands on a copy of Velsoft's Being a Team Player course now by clicking here.