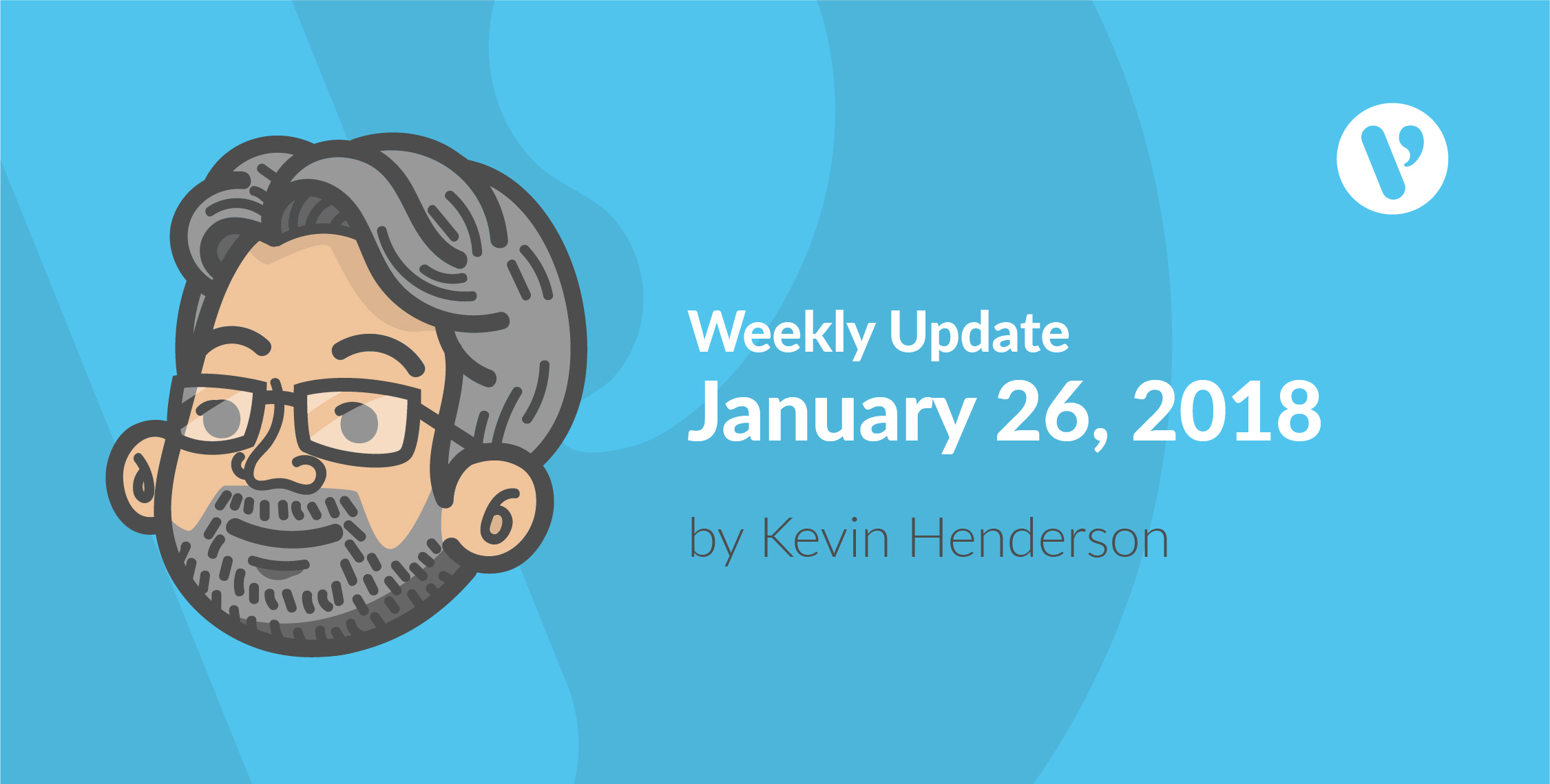 Thanks for the memories
As you all know by now, our Project Manager Rachael is leaving us for greener pastures (a government job). I started to think about what that would mean for Velsoft, and all the relationships she has with clients. That quickly passed to what that would mean to me personally (what can I say) and then to the people she works with at Velsoft.
Anyone who is around me for more than a half hour (there are a few — mostly family and people who are paid to be there) knows one of my philosophies of life comes from the Mi'kmaq people, who believe that 'your story makes my story richer'. Rachael has added her story to each of ours and made each of our stories/lives richer. This is a wonderful legacy for us.
But I also realize that just like when you graduate from high school and you know that you will never be together as a group in the same way ever again, Velsoft will be different. Sure, Rachael is not moving to another continent, country, province or even different community, but she will not be sitting at her desk peering into her (larger than anybody else's) computer. Yes, we could run into her when we're out collecting wild mushrooms, passing by at the farmers market, or see her through the window of the Clay Cafe, but it won't be the same.
Events like this are inevitable, life always moves on.
Many of you know my son Luke from his summers working at Velsoft. When I was driving him back to university earlier this month I asked him how he liked his Christmas at home, and he said something that I've thought about often since then. He said: "It was wonderful, we made a lot of memories."
In the end, it is those memories that help make us who we are and last when we are gone. As she moves on to her new job, we will be left with the memories and the things that Rachael has taught us — like the need to celebrate people's milestones, to look at things from different perspectives, to stand up for what you believe, and most of all, to never give up.
Thanks for the memories!
What's in the Pipeline:
Carol is creating marketing content and editing all manner of documents.
Ian S. is working on eCourse fixes
Jan is working on March CA course releases.
Kevin is working on a two new HACCP custom courses.
Sydney is working on custom projects.
 Tech topics:
Work is in progress on Badging
Work is in progress on a career path feature.
Course Count:
Courses released this month:
Here is the official count of courses for both courseware and eLearning, broken down by Computer and SoftSkills.
| | | | |
| --- | --- | --- | --- |
| | Computer | SoftSkills | Total Courses |
| Courseware | 285 | 165 | 450 |
| eLearning | 885 | 164 | 1049 |
Memory Sampler:
How about the time Rachael hid Jim's keys in the flower pot, and Jim couldn't leave. He was late for a meeting and it cost us a $6-million sale. 😉 (Dave)
When she told Dave that Scott was in the washroom, leading Dave to wait outside for an ambush. In fact, Scott was not using the facilities, I was. The look on Dave's face when I came out instead was priceless! Thanks for the great laugh, Rachael! (Carol)
I have a few favorite memories: Rachael has a lovely engaging smile, but more importantly she engages everyone with the social events, particularly when they involve CAKE! Thanks for being so kind! (Cindy)
My favorite memory of Rachael was when she didn't get anything gluten-free for the staff meeting. Just kidding! :p I haven't known Rachael long, but whether she's curled up on the kitchen window, or working hard at her desk ignoring Dave, she always seems to stay positive. Her positivity and creativity are contagious. It's been a pleasure to work with Rachael and she will surely be missed by everyone in the office. (Dylan)
When Rachael was working on her first promotion design and felt the wording: "three ways are better than one" was extremely appropriate. HAHAHA! (Michael)
Well, I remember Michael's birthday… he wanted carrot cake. So, Rachael made one and also asked me to make one. She never told me it was a "cake-off" until I arrived at work, at which time she told me it was a competition (with a sneaky grin on her face)! Had I known, I may have spent a little extra time making it "extra-special!" (Jan)
My most memorable memory of Rachael was the day she was off sick, and the blinds stayed down all day! Even though I missed the warmth from the sun, the gesture alone warmed my heart… Thank you, Rachael. (Scott)