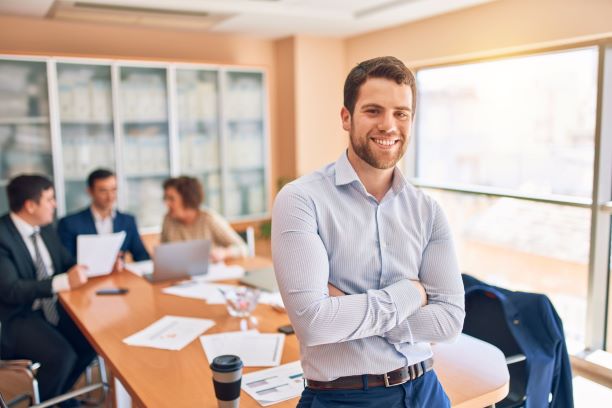 Becoming a Leader with Integrity
In a leadership survey conducted by global staffing firm Robert Half, integrity was listed as the most important attribute in a corporate leader, by both workers and CFOs who took part in the poll.
Seventy-five percent of workers and 45 per cent of CFOs chose this trait as their top choice from a list that also included accessibility, collaborative mindset, competitiveness, decisiveness, fairness, strategic mindset, and transparency.
Leaders with integrity are trusted by co-workers, customers and potential customers because they are honest – people know that these leaders will do what they say. Others also know they can depend on these leaders to act according to established principles.
Leaders who can lead with integrity, and communicate that vision with confidence and charisma, will transform profits, performance and longevity for their company and their team.
One of the best ways to ensure that your team acts honorably is by demonstrating the value yourself and being a role model.
"Integrity is making sure that the things you say and the things you do are in alignment," says Katrina Mayer, a writer and motivational speaker.
But what does integrity mean? What does it mean to you?
It is often part of the values statements of companies, but can you define and explain it to your employees? What specific behaviors do you, your company and your employees demonstrate that show your it?
Zig Ziglar, an American author and motivational speaker, said: "It is true that integrity alone won't make you a leader, but without integrity you will never be one."
So how does one lead this way?
Velsoft's latest softskills courseware release, How to Become a Leader with Integrity, is a great place to start.
This one-day workshop includes lessons about why integrity has a compelling and lasting impact; the four 'I's of transformational leadership; how to practice better self-leadership; how to measure and develop authenticity; how to acquire charismatic behaviors; and how to improve persuasion skills.
Because this virtue is so important to all aspects of a business, it's advantageous for managers, CEOs, and company owners to become leaders who demonstrate it.
Trainers: Add How to Become a Leader with Integrity to your library of training courses and help leaders make sure they're doing all they can to steer their businesses toward success.