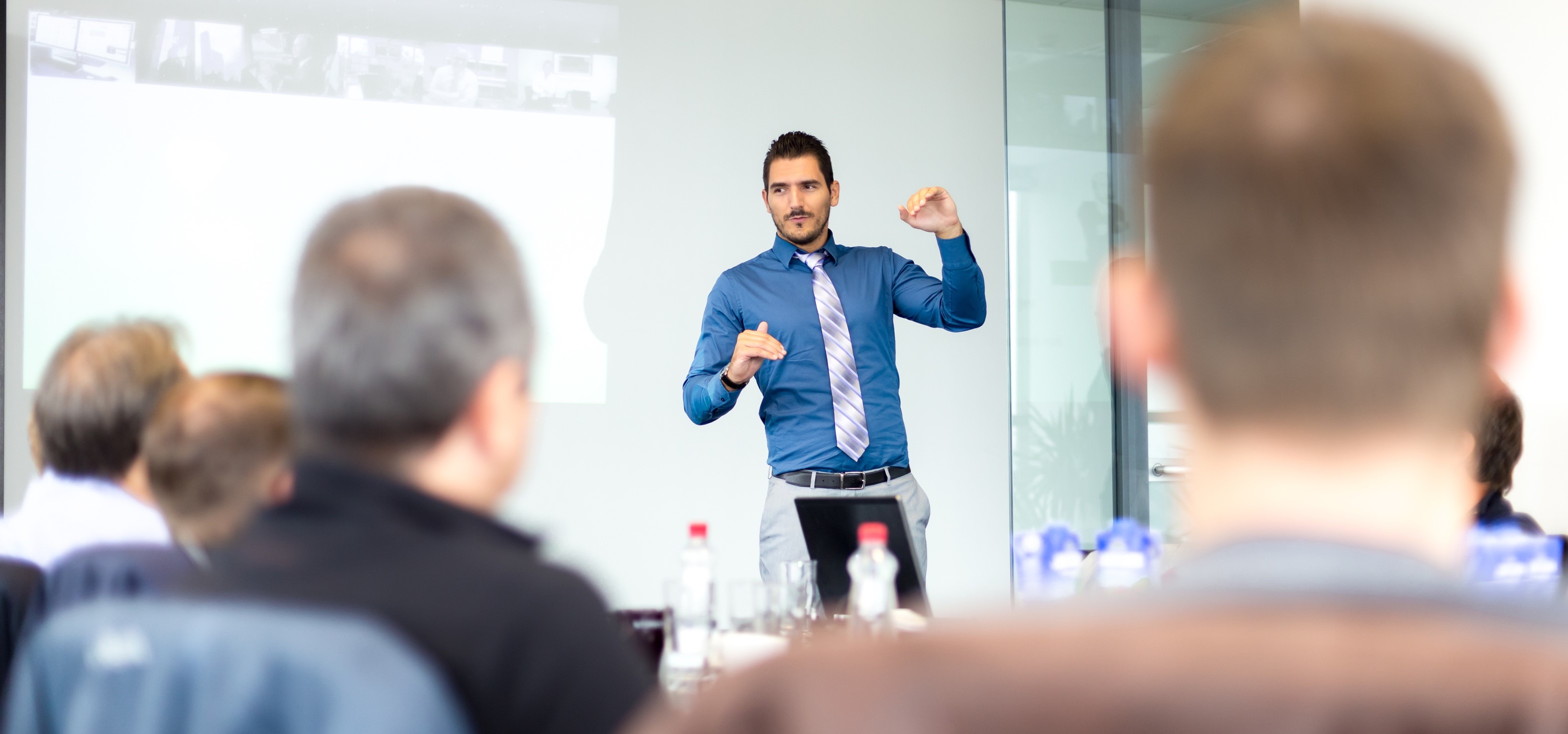 10-Minute Presentations: Boost Your Business with Presentation Skills
Whether or not employees give presentations on a regular basis, it's a good idea for all staff members to know how to make a powerful and meaningful presentation. Why? Because having this skill can give employees confidence, it can help avoid misunderstandings as they learn to convey a message clearly and concisely, it can help with such things as selling a product or inspiring others, and ultimately all of this is important to the success of an organization.
As a trainer, this presents a great opportunity for training people to make presentations that others will enjoy and find useful, make an impression on them, and cause them to take action. Train with Velsoft's latest course, 10-Minute Presentations, and set your students on the road to success.
Whether this occurs within your own organization if you are a human resources professional, or if you are offering training to others in different organizations, everyone can benefit from having employees that are good at presenting.
Presentations are also a main method of building business relationships and partnerships that sustain and grow a company. In 10-Minute Presentations, participants will learn how to create and perfect an engaging presentation that shares a message and call to action swiftly and clearly. This will maximize impact, sales, and productivity.
This one-day workshop will help you teach participants how to:
Know and use essentials of a good presentation
Choose platforms that enhance a message and reach
Set goals and timelines for a presentation
Create engaging narrative from outline through final draft
Edit and polish a presentation
Offer and receive peer review
Develop best practices for future presentations
People often fear giving presentation, but they don't need to, and once they take this course, they can learn to love presentations.
Add our 10-Minute Presentations course to your training offerings today and begin taking advantage of the numbers of employees who could benefit from it.