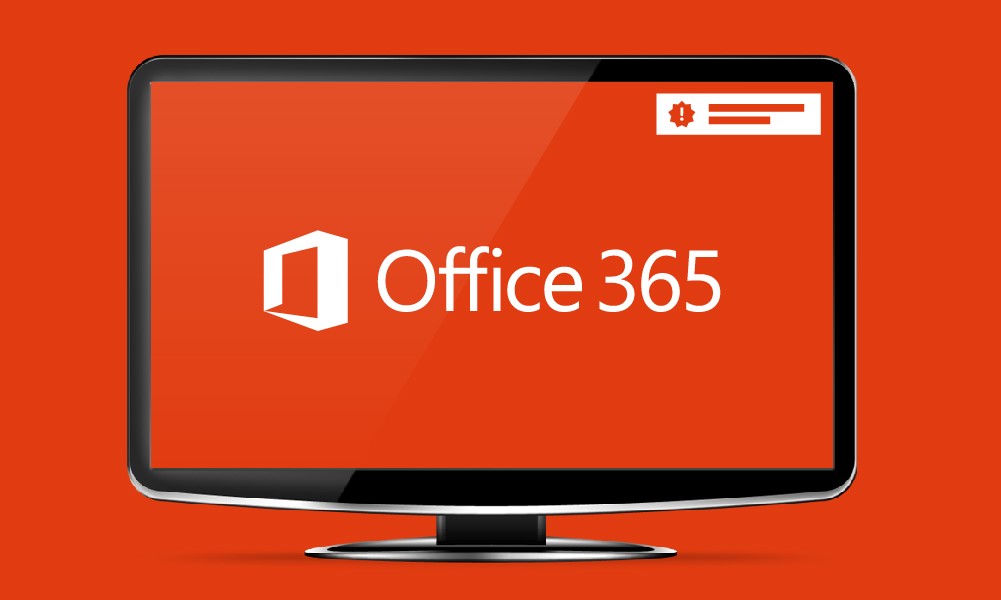 Microsoft Office 365: 2018 New Features
This course is intended to help users of Office 365 understand updates made in 2018. It focuses on six Office 365 offerings — Word (word processing), Excel (spreadsheets), PowerPoint (presentations), Outlook (email and calendars), Access (database management), and Visio (diagrams and vector graphics).
TOPIC A: Convert SVG Icons to Shapes
Scalable Vector Graphics (SVG) refer to images that use an XML-based text format, which describes how an image should appear. SVG images can be scaled to different sizes without losing resolution quality.
SVG icons added to a Word document can now be converted into a shape, and its component parts can be separated and edited.
First, add an icon by clicking Icon under the Insert menu.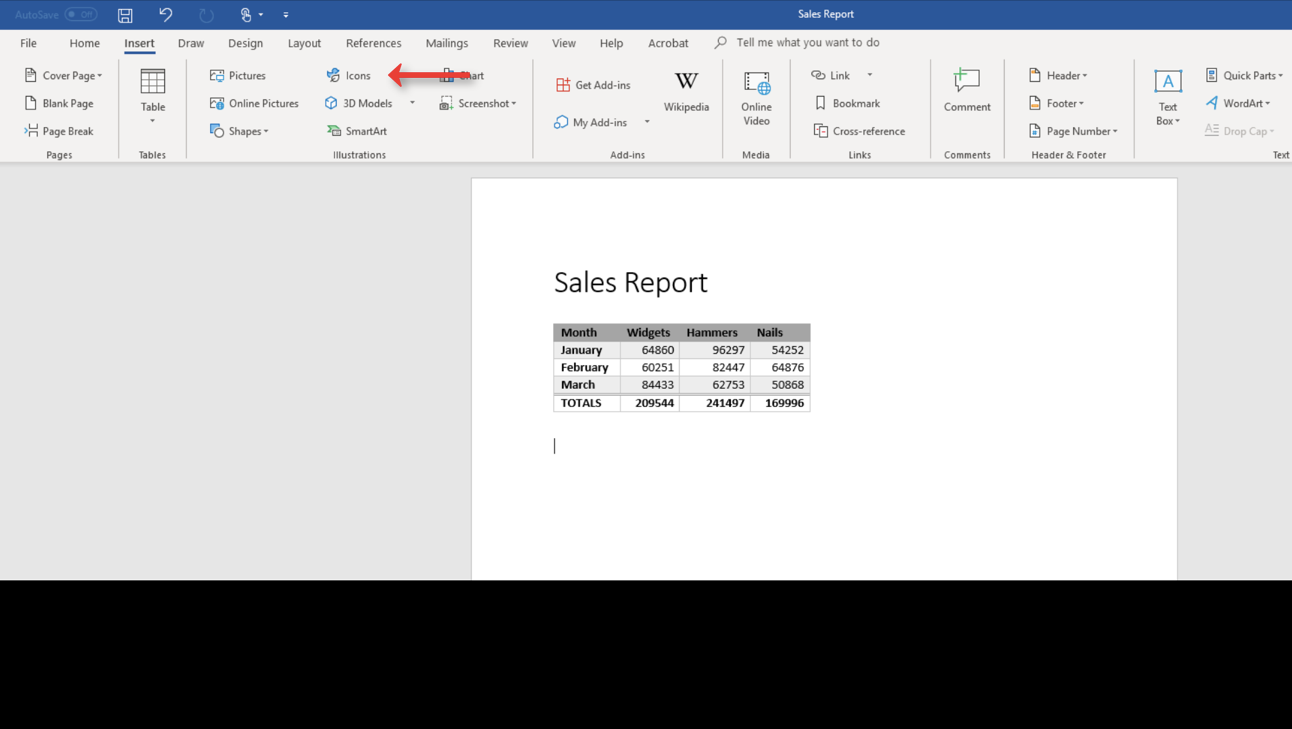 Select an icon and insert it in your document.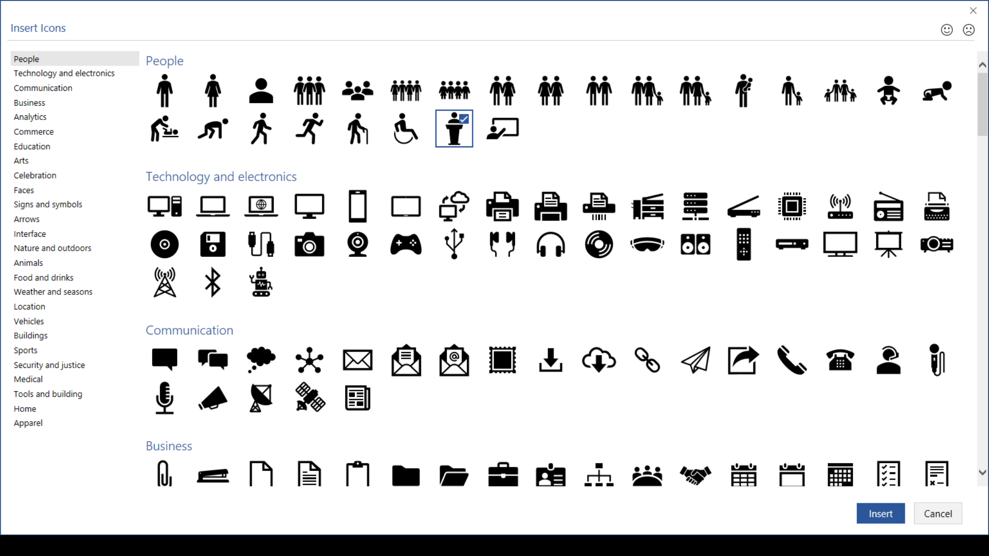 When the icon is selected in the document, the Graphics Tools – Format menu will open. Clicking on the Convert to Shape button will convert the current SVG icon into an editable shape.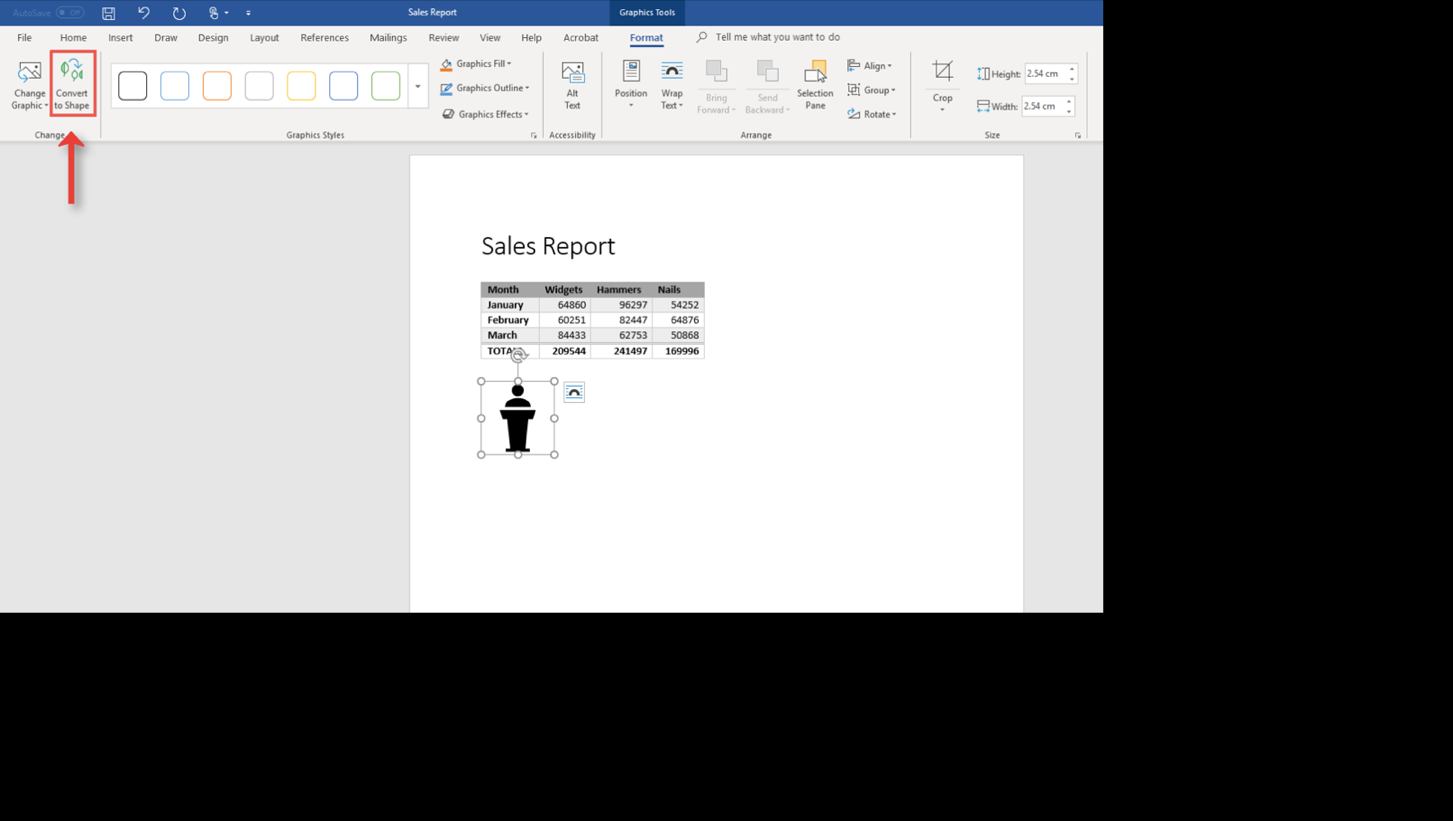 You will now be able to separate the icon into its component parts, move them around, change their color, adjust their sizes, and more.
TOPIC B: Find and Fix Relevant Proofing Issues
Microsoft Word now has an updated proofing pane that displays an overview of spelling and grammar issues found in the document. The focus in this new pane is now on fixing the issues that are the most important and relevant.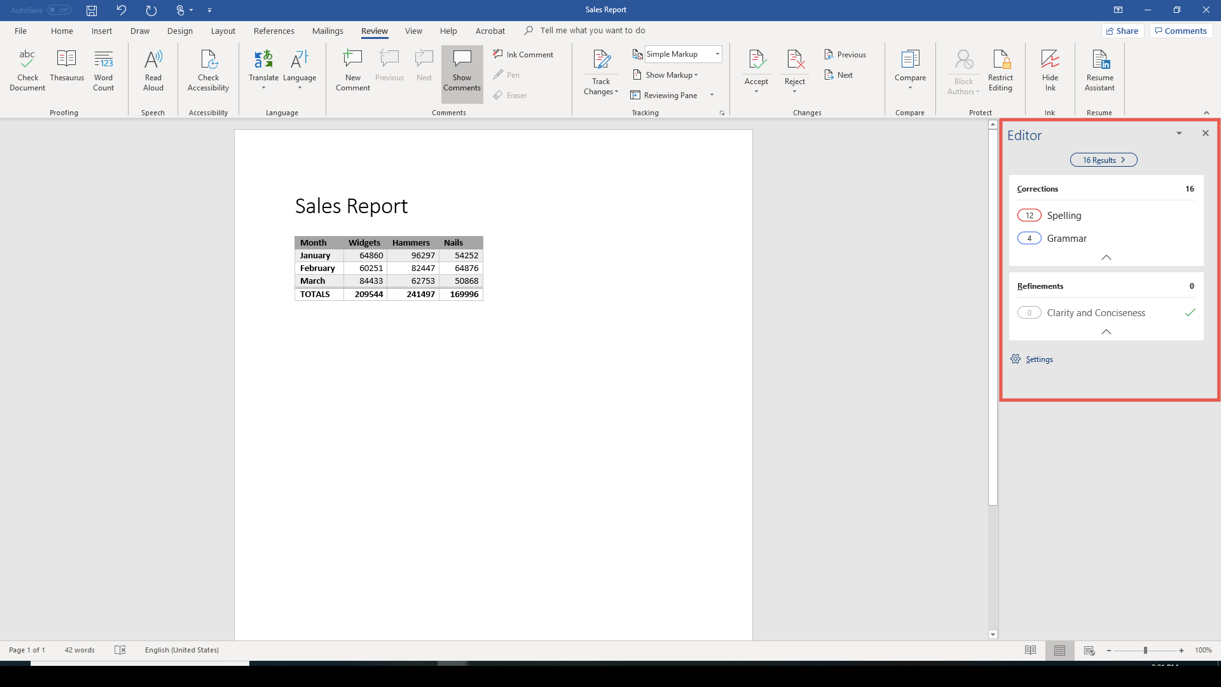 TOPIC C: Use Hands-free Typing
You can add text to your Word document hands-free using the Dictation feature. To use this feature, click the Dictate button under the Home menu.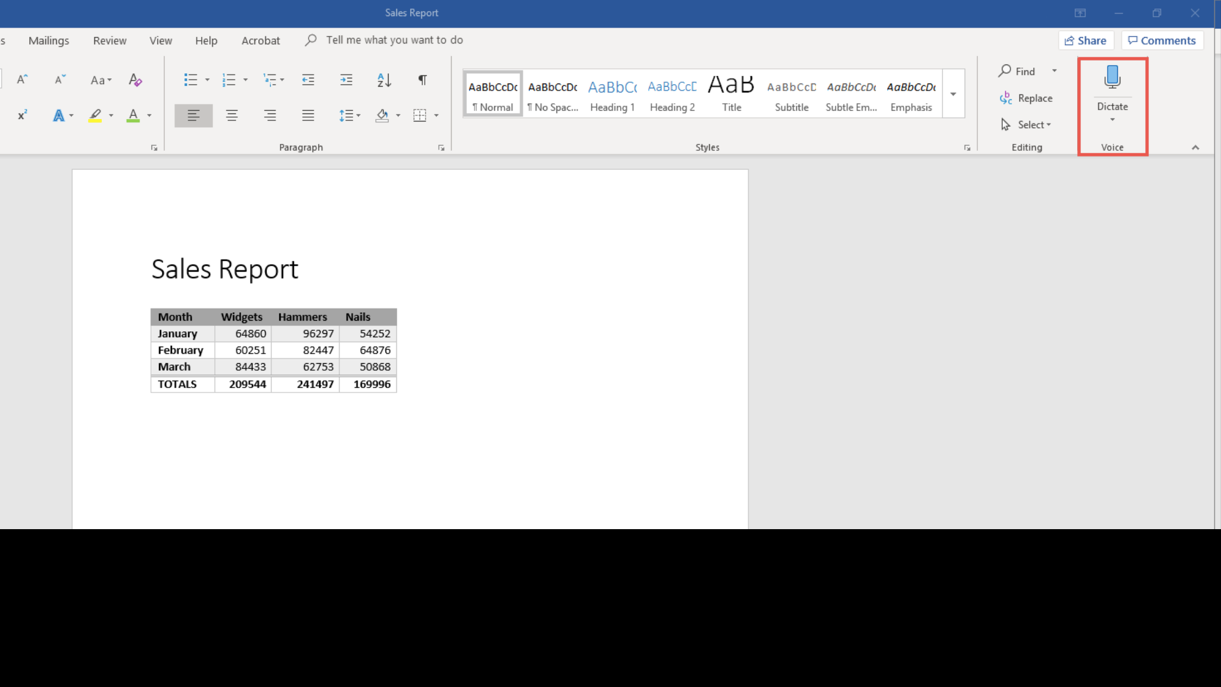 Instructor Tip: You can change the language of your dictation using the dropdown menu underneath the Dictate button.
TOPIC D: Editing with Ink Editor
Using a stylus, a tablet, or your cursor, you can use the Microsoft Ink Editor to edit your document using a series of natural gesture commands.
The Ink Editor can be opened under the Draw menu by clicking the Ink Editor button.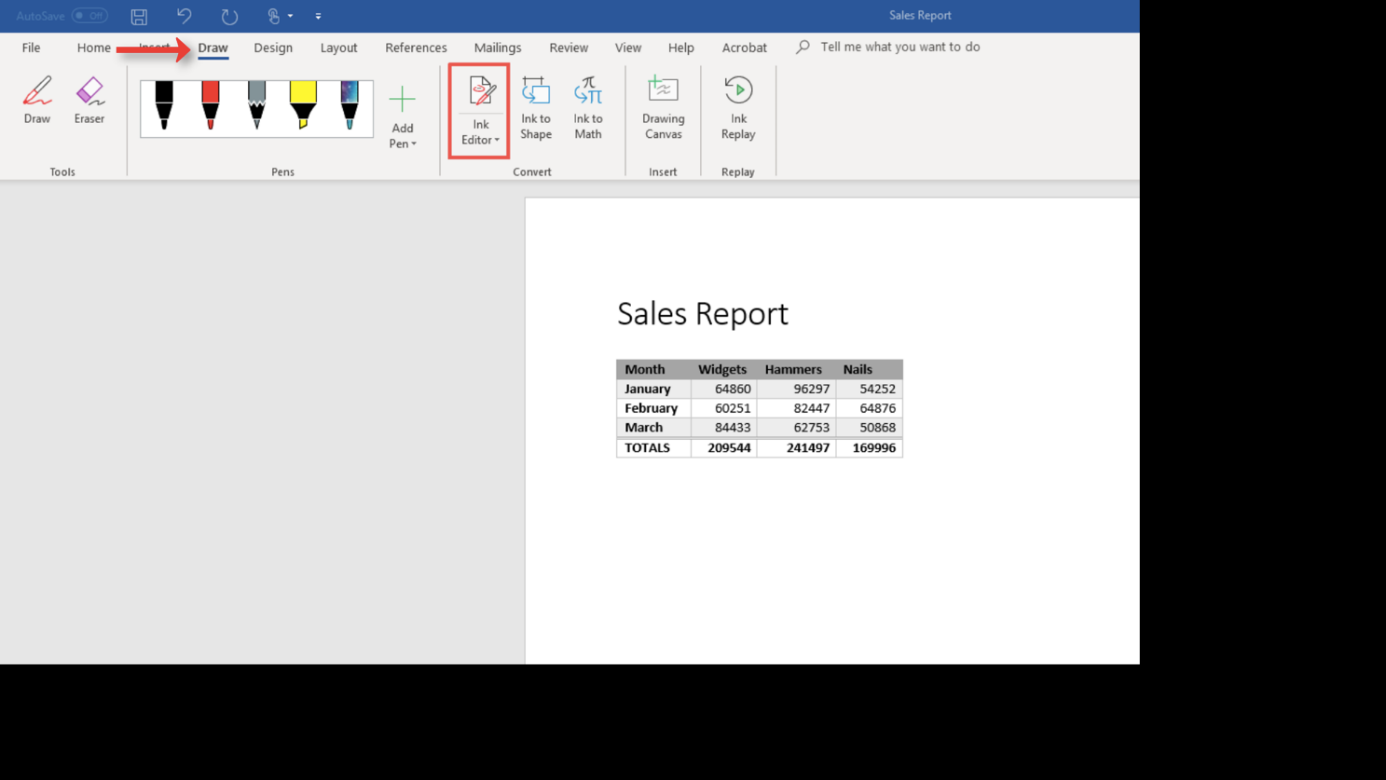 The following is a list of Ink Editor commands:
| | |
| --- | --- |
| Action | Gesture |
| Select text | Draw a circle around the text |
| Delete text | Draw a line through the text |
| Highlight text | Choose the highlighter pen and draw across the text |
| Join words | Draw a curve between the two words (ensure that the curve touches both words) |
| Split words | Draw a vertical line to indicate the split |
| Insert a word | Draw a caret between two words and write the word being added |
| Make a new line | Draw a backwards L |
Instructor Tip: A caret is the symbol above the 6 on a standard United States QWERTY keyboard. It is used in editing to indicate a proposed insertion in a written text.
TOPIC E: Transform Your Documents into an Interactive Web Page
Your document can be easily transformed into a Microsoft Sway interactive webpage, that can be shared with others via a link. This allows you to use the content from an existing document and then add other content or media such as videos.
Under the File menu, click Transform.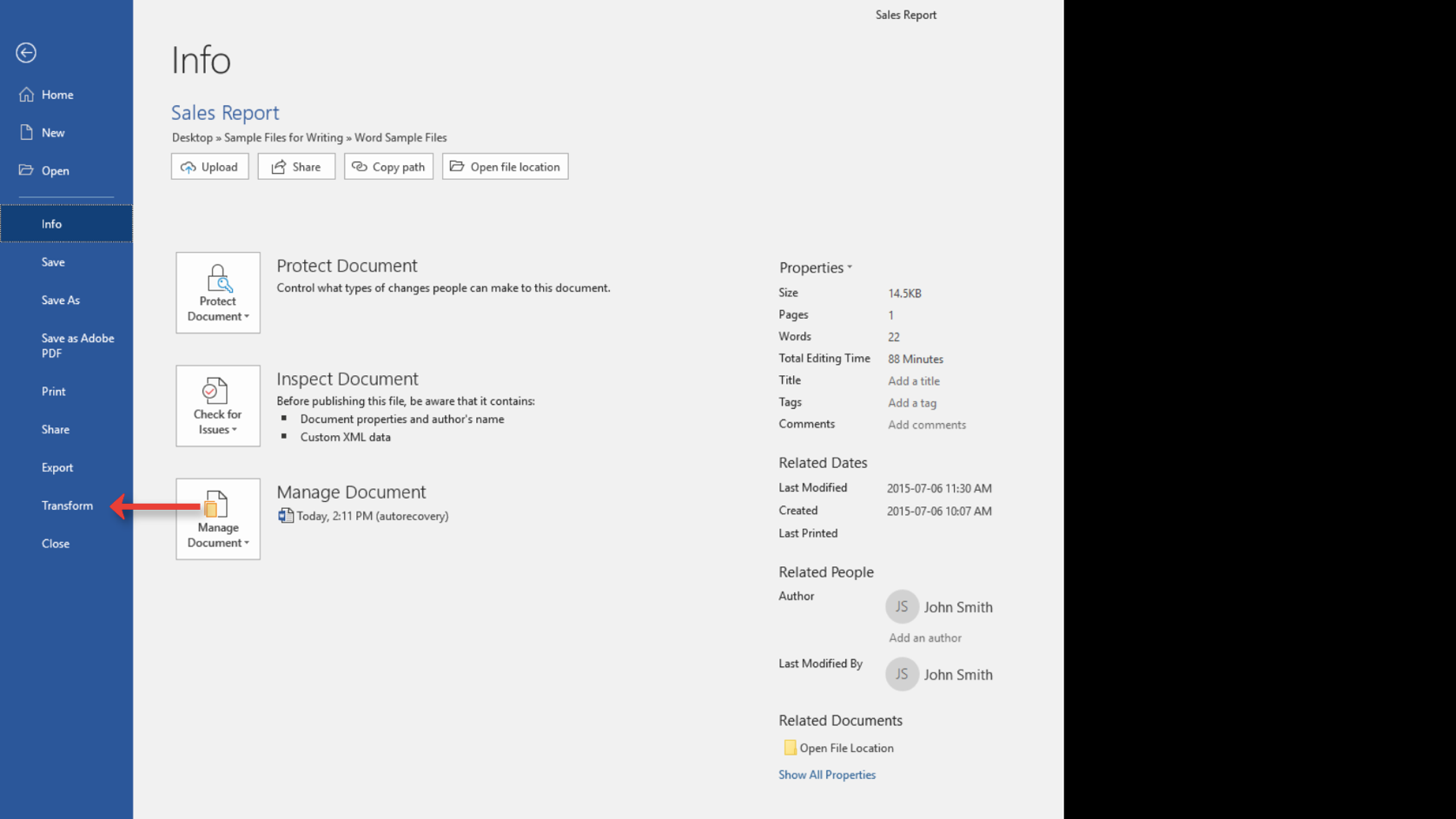 In the pane that appears on the right of the document, select a webpage theme, then click Transform.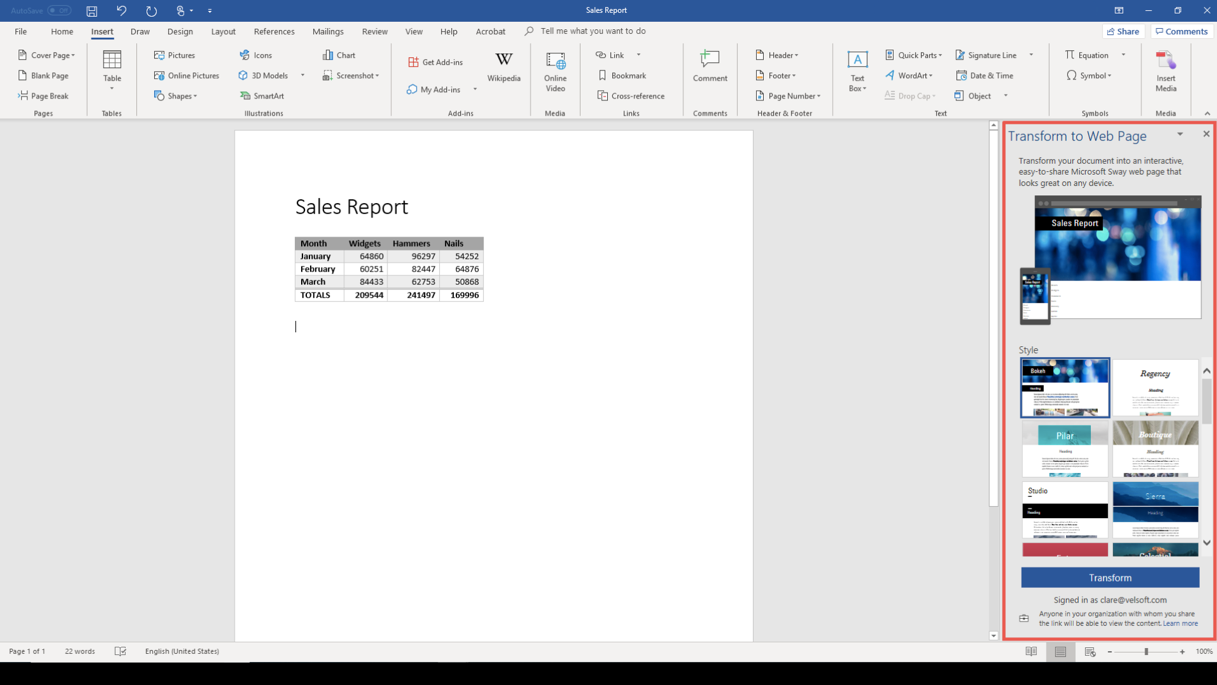 Your document will now be opened in Microsoft Sway, where you can edit and share the webpage.
Instructor Tip: Sway is Microsoft's storytelling application, which combines text, photos and video into one package. The software is designed to create interactive presentations.
This is an excerpt from Velsoft's latest computer course release, MS Office 365: 2018 New Features.