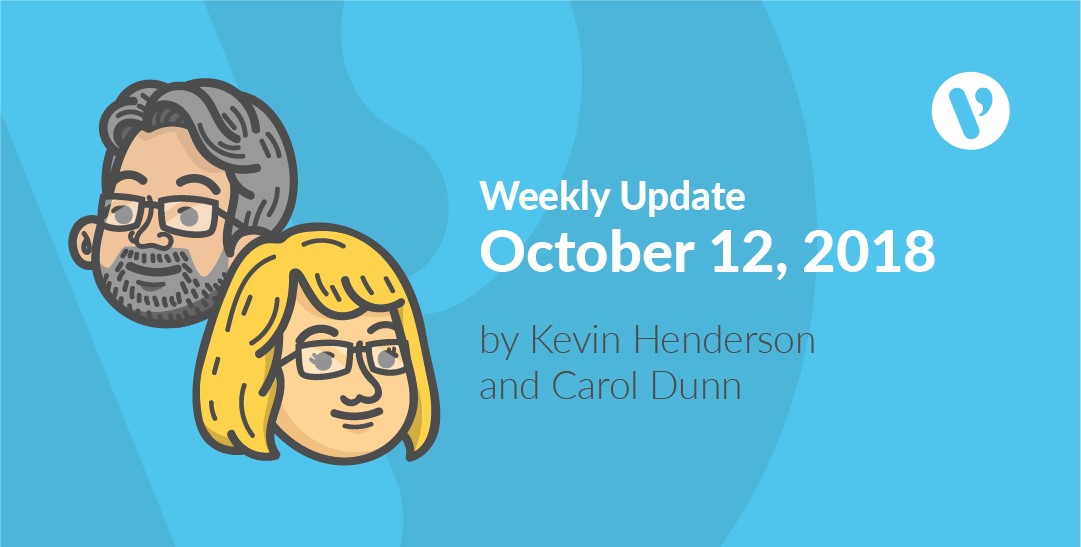 Train Your Brain with interactions
Today, Oct. 12, is National Train Your Brain Day. This is a day created to encourage people to exercise their brains through skills such as reading, word puzzles, number games, brain teasers, trivia games, riddles, and word games.
The idea of training your brain is not something foreign to all of us at Velsoft. As adult educators we realize the importance of interactivity in delivering training. Adults learn by doing! That is why we add games and activities to our training courses. For instructor-led training this can take several forms, including games, icebreakers, energizers, simulations, brain teasers, case studies and role plays.
As adult educators, we also realize that these types of activities can speed up the learning process and reinforce the course objectives. This is even more evident in eLearning where students usually do not have the benefit of direct interaction with a class or group. We are blessed to have http://www.gameo.io to build these interactions. Let's look at some of the gameo games and interactions and the adult education principles underpinning them.
Drag and Drop (https://gameo.io/interactions/preview/4oeE64a0)
This learning activity is an ordered list. In this example, the learner drags the handwashing action in the left-hand column to the right-hand column, in the correct order. If it is placed in the incorrect order, the handwashing action will not stay in place. This allows the learner to continue to try to place items until they are correct. This activity can include a fair amount of frustration for learners who have not grasped the material during their first exposure. To be successful they need to first find the correct initial handwashing activity and then each subsequent one.
Rolling Percentages (https://gameo.io/interactions/preview/5xe7oBe7)
Rather than just list the particular statistic, this graphic adds an anticipatory element by rolling out the statistics in a colorful bar graph. This is designed to catch the attention of the learner and have them anticipate when the bars will stop. The speed of the advancement of the bars can be set to vary the anticipation element.
Memory Game (https://gameo.io/interactions/preview/YRdG7dDz)
While this memory activity may seem more appropriate for early cognitive development in children, it can play a role in adult education as well, allowing someone to learn new symbols. This example shows social media symbols. As the learner flips over tiles, they are thinking about the item that the symbol represents. This repetitive activity can be used effectively for reinforcing recognition of health and safety icons.
Hot Spot  (https://gameo.io/interactions/preview/3YaOJBex)
This activity is a Hot Spot. The learner is first asked to think of a solution. In this example, they are presented with a picture of the outside of Pat's Bakery and Dairy facility and asked what hazards need to be fixed. After some time to think, they are presented with the same picture with the hazards identified by exclamation marks. This allows them to compare their results with the answers. After thinking about any that they did not identify, they can click on the exclamation mark to see the specific hazard.
Hot Spot (https://gameo.io/interactions/preview/pnelDVeK)
This Hot Spot activity allows the learner to understand the significance of a particular item in the graphic. This example shows the connection between the steps in food preparation and the reasons for each step. Having the student click to reveal the extra information reinforces it in their memory.
Hot Spots (https://gameo.io/interactions/preview/zPdyMgdQ)
The use of hot spots in this graphic allows the instructional designer to draw attention to particular elements of importance. In this example the inclusion of the lot number from receiving records to food label shows how traceability in the food system is maintained.
Crossword Puzzle (https://gameo.io/interactions/preview/YRdGwrdD)
Crossword puzzles are a fun review activity. They have also been shown to be a great way to reinforce new vocabulary. In completing a crossword puzzle the learner explores past experiences, recalls recently learned information, and manipulates vocabularies to find the right word, all while strengthening their learning experiences.
Ordered List (https://gameo.io/interactions/preview/BDbDoqal)
This is a variation of the ordered list using a diagram with representations of steps involved. This makes it a slightly less frustrating experience, while still maintaining the benefits of grasping and remembering newly learned material.
Sorting Game (https://gameo.io/interactions/preview/l9avGLbG )
This drag and drop into the correct color-coded box activity is a fun way to have learners physically engage with the concepts rather than just read a block of text and try to memorize the most important ideas or definitions. The ability to submit and retry allows them to interact with the activity until they are confident that they have learned the material. This type of activity can be used before the learner has read the material as a pre-assessment, or as an after-the-material knowledge check.
Text Reveal  (https://gameo.io/interactions/preview/QBeXyoay
This text reveal activity allows the learner to look at a large amount of material in smaller, separate pieces. They can choose the order of elements they want to view, as well as how long they spend with each element — in this case for elements of a Data Protection Plan. They can also go back to certain elements to reinforce them.
Index Card Flip Activity (https://gameo.io/interactions/preview/xkazG7bJ)
This index card flip activity is designed to act not only as an interesting way to present information, but also a chance for learners to anticipate the information contained on the reverse side of the index card. These types of activities are great as review or test preparation for important concepts the learner wants to remember.
Formative Quiz (https://gameo.io/interactions/preview/GRb4x1bB)
Formative quizzes with multiple choice and true/false questions provide learners with instant feedback about their grasp of the material without the pressure of being evaluated by the instructor or having it count toward a final grade. Further formative quizzes allow the learner to reflect on how they are doing and prompt them to think about how they can improve.
A note of caution: we need to make sure that participants do not become so engrossed in an activity that they miss the learning objectives.
So, there's a brief glimpse of some of the interactivities available using http://www.gameo.io. Why not head over, sign up for a free account, and begin to build your own?
What's in the Pipeline:
Sydney is creating custom eLearning courses.
Dylan is off for a couple of days.
Ben is working on custom projects.
Carol is updating courses and writing blogs.
Jan is working on CA course components and eLearning QA.
Course Count:
Courses released this month:
Introduction to HTML and CSS Coding
Identifying and Combatting Fake News
Here is the official count of courses for both courseware and eLearning, broken down by Computer and SoftSkills.
| | | | |
| --- | --- | --- | --- |
| | Computer | SoftSkills | Total Courses |
| Courseware | 285 | 174 | 459 |
| eLearning | 919 | 167 | 1086 |