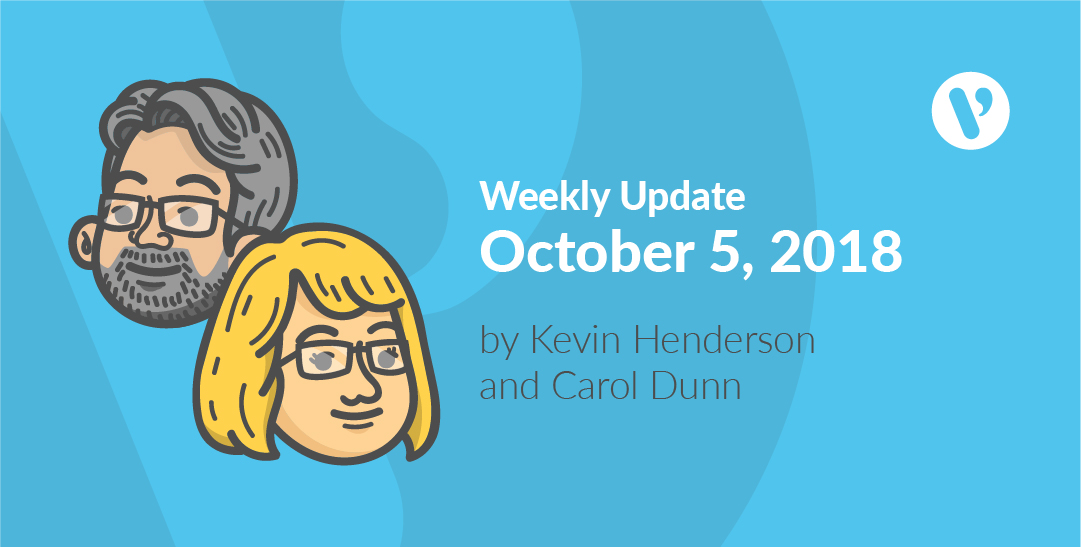 World Teachers Day — Celebrating the Adult Educators of Velsoft
My desire to teach at college was solidified when I had my first teaching job — a Grade 7 class of students who had all failed at least one year of schooling. (Yes, I'm old enough to have been alive when students were allowed to be failed!) It was an interesting year that ended up being full of great experiences, along with being a formative time for me.
Those are some of my first thoughts today — on World Teachers Day (Oct. 5). This day highlights the contributions of teachers and is celebrated in more than 100 countries around the globe.
Fast forward to today — five years after retiring from my college career, I'm working for a company that sells courseware and eLearning to trainers all over the world. While some of us here at Velsoft have a background as teachers, none of us still teach full time. We do, however, appreciate teachers, and having been around Velsoft for five years now, I realize that we are all adult educators.
In 'Teaching Against the Grain,' Roger Simon expands the idea of adult educators as anyone whose practice contributes to others shaping their identity and relations in the world. As I reflect on the things that people do at Velsoft, I'm struck by just how much they understand about adult education and how much they share that knowledge with trainers they talk to — whether those trainers buy our products or not.
A few examples of conversations I've heard around the office in just the last week:
Dave (Account Representative) talking to a customer about the skills that should be included in training for senior level leadership.
Cindy (Account Representative) talking to a blind trainer about strategies she could use to maximize the participants' experience with the computer training she would be delivering.
Ben (Content Strategist) talking with a customer about the types of game interactions that could be used for formative assessments.
Scott (Account Representative) talking to a potential customer about the methodology used in developing new training.
Michael (Chief Happiness Officer) conducting a training session for a new customer on using a Learning Management System for eLearning.
And there are many, many more examples.
It is great to be surrounded by so many great adult educators — Happy World Teachers Day!
What's in the Pipeline:
Sydney is creating custom eLearning courses.
Dylan is creating graphics for custom and internal customers.
Ben is working on custom projects.
Carol is editing custom projects.
Jan is working on CA course components and eLearning QA.
Tech Topics:
New courses notes feature is now rolling out to all customers. This feature allows students to take notes in a course on a page-by-page basis.
Course Count:
Courses released this month:
Introduction to HTML and CSS Coding
Identifying and Combatting Fake News
Here is the official count of courses for both courseware and eLearning, broken down by Computer and SoftSkills.
| | | | |
| --- | --- | --- | --- |
| | Computer | SoftSkills | Total Courses |
| Courseware | 285 | 174 | 459 |
| eLearning | 919 | 167 | 1086 |