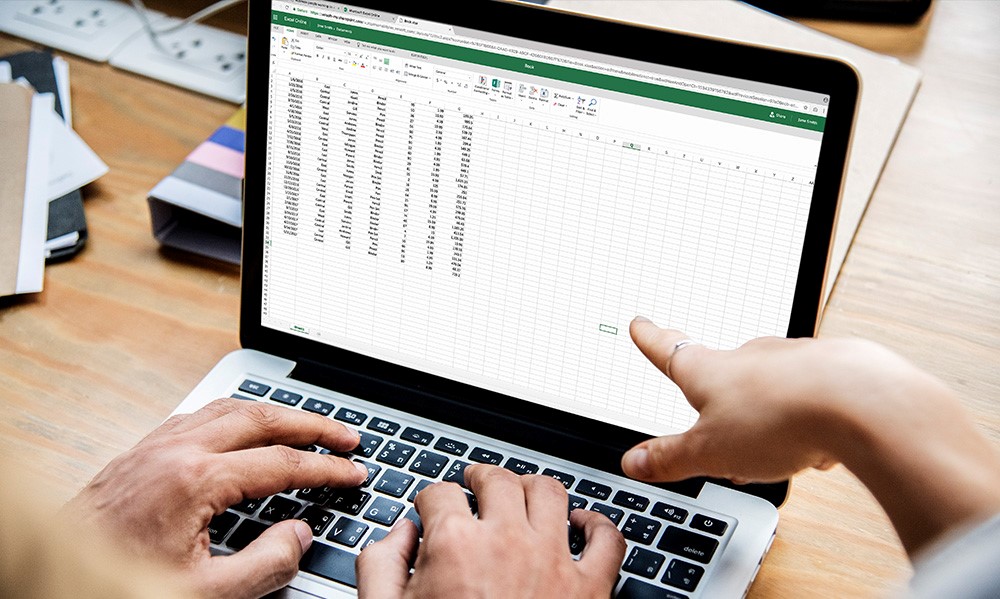 Top 3 reasons to choose online software
You're on your way to a meeting where you're going to present a spreadsheet you created to show the latest sales figures, when you receive a call from a colleague telling you that some of the numbers are wrong. You don't have time to go back to your desk to make the changes and then resave the file to your USB drive for the presentation. What do you do?
If your office used the online version of the spreadsheet software, you could simply use the conference room computer to access the software and make the changes. Unfortunately for you, the office's only version of that software exists on your desktop computer.
Choosing online software such as Microsoft Excel Online would have solved your problem.
Microsoft Excel is an electronic spreadsheet program, and Excel Online is the cloud-based version. Both Excel 2016 and Excel Online provide the tools to create digital spreadsheets that are used to store, sort and work with data. This data is most often number-based, but Excel also allows for the inclusion of text, shapes and pictures.
The online version of Excel is available as part of a paid subscription to Office Online, which also includes Word, PowerPoint and OneNote.
Excel Online is Velsoft's most recent computer course. With this training, learners will discover how to create a worksheet (digital spreadsheet), work with basic formulas and functions, and make a professional-looking document.
Trying to decide whether to use the desktop or cloud-based version of Microsoft Excel?
Here are our top three reasons why you should choose to use the online versions of software applications:
Accessibility
As mentioned above, when you rely on software that's installed on a specific device, you can only use it when you have access to that computer, laptop or tablet. Online software is accessible from anywhere at any time, as long as you have an internet connection.
No installation required
This means no time is wasted on set up. All you have to do is open the application and start creating.
Free and easy upgrades
After its initial release, software is sometimes improved with new features or fixes for problems. But gaining access to this upgrade often involves buying a new version or downloading files. If you're using a web-based application, it's always up-to-date as these things are automatically added.
More information about Velsoft's Microsoft Excel Online course is available here.