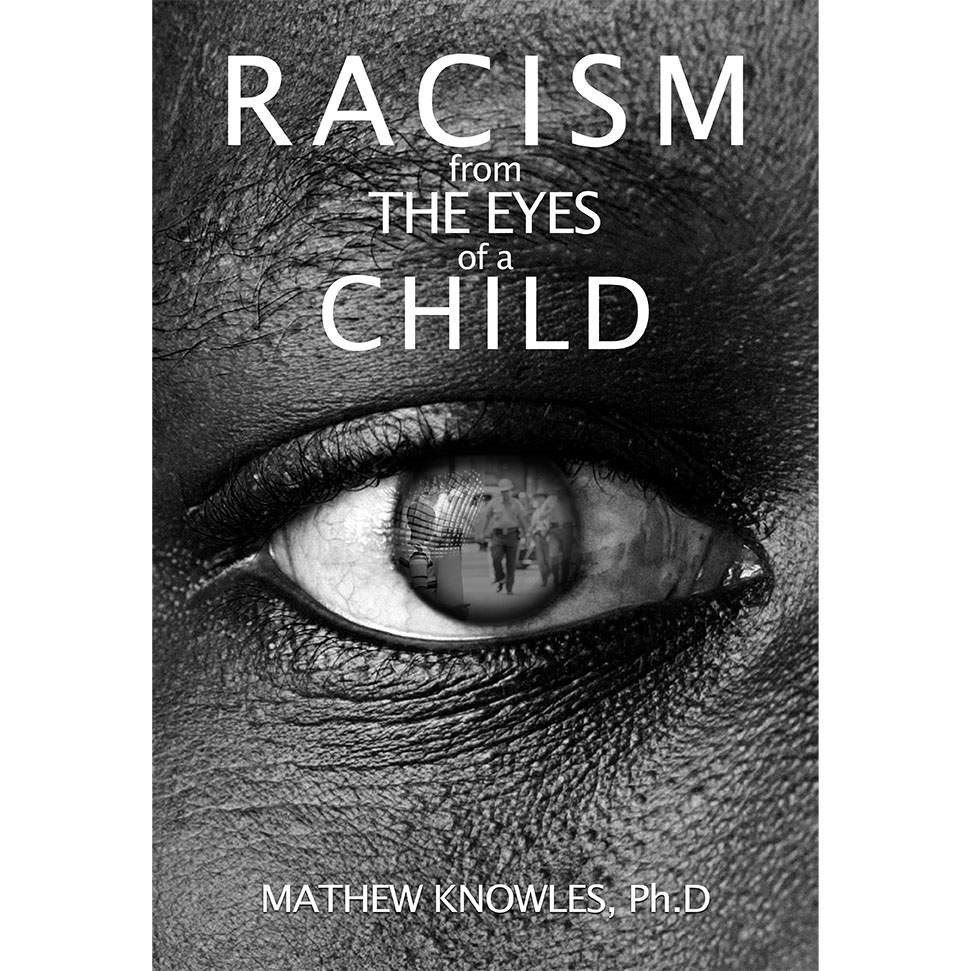 Racism From the Eyes of a Child
Dr. Mathew Knowles hopes his new book begins conversations about racism.
"It takes you through some interesting dialogue and that's what I want, I want folks to really dialogue about this."
Released on Feb. 12, Knowles wrote Racism From The Eyes of a Child for several reasons: to discuss how racism has affected him and his family, to bring awareness that racism still exists, and as a form of healing.
"This book … has been extremely therapeutic for me. I've had a lot of unfortunate racial situations growing up as a kid in small-town Gadsden, Alabama," said the president and CEO of Music World Entertainment and the father of superstar singer Beyoncé.
"Trauma associated with that has been tremendous. When you're a young child and you're laughed at, and spit on, and beaten, and hit by electric prodder, jailed, and watching other kids and women and men and elderly (people) get beat and jailed, it's a pretty traumatic thing. So this book really helped open some awareness of some of those wounds, and in a good way," he says.
He shares some of these painful experiences from his past, as well as more recent examples of racism.
"A lot of it comes from the trauma I experienced in Alabama, again being made to feel that I was less than or not as equal or not as worthy," he said.
"And that's what I want and hope this book does to the reader is to bring awareness that racism still exists in America."
Along with instances from his own experience, he includes a reference to an incident last spring in which racial slurs were spray-painted on the front gate of the $21-million Los Angeles house belonging to NBA star LeBron James.
Talking about the episode during a press conference, James said: "No matter how much money you have, no matter how famous you are, no matter how many people admire you, being black in America is tough."
He also said: "We got a long way to go for us as a society and for us as African Americans until we feel equal in America."
Knowles tells his own recent story about being stopped by a police officer not far from the Music World offices in Houston, Texas, while driving his Rolls Royce convertible.
"A white police officer gets out … and the first thing he asks me is 'Do you own this car?' Well that's not the typical question you ask. The typical question is 'May I see your driver's licence and your registration?' So he made an assumption in his mind that I possibly don't own this car."
Knowles says this is because he's black, and then the officer issued him a ticket for what he says wasn't an actual traffic offence.
"I grew up with parents and grandparents that didn't sit back idle, but when they saw discrimination or racism, they spoke up. And I spoke up. I called his supervisor and he got discharged from the police department."
Knowles opens the book by describing the first time he experienced racism – an encounter with the violent and racist Klu Klux Klan when he was five years old – and talks about the fear and trauma he experienced while growing up in the 1950s and 1960s when the civil rights movement was fighting for black people to gain equal rights under the law in the United States.
Racism From The Eyes of a Child also reviews his family history, their struggles with racism, their courage in standing up against it, and how that shaped the person he is today.
Knowles experienced segregation, with black people and white people using separate washrooms, drinking fountains and waiting rooms at doctor's offices. He was also one of a handful of African American students who were integrated into what was previously an all-white school. And he describes dealing with hostility from teachers, and insults, hatred and bullying from other students because of his skin color.
Along with recounting some of his own experiences, several of his relatives — including his sister and a few cousins — describe what they've gone through. "They are guests in the book and they give their view of racism, and I did that purposely because I wanted to see others' view of racism."
Knowles, a professor at Texas Southern University, also writes about racism in the music industry, and spoke about that subject at Ryerson University Feb. 8 as part of a panel discussion.
Knowles, who has partnered with Velsoft Training Materials to develop the Knowles Institute, says he's enthusiastic about education, in part because it can help eradicate racism. "I just think knowledge is a powerful thing. It allows you to think critically, it allows you to have a different perspective on life, it allows you to perform at a high level."
"My passion today is to educate and motivate in two areas: in entrepreneurship and in the music business. And that's why elearning and the Mathew Knowles Institute is very important to me," he says.
Although his past is filled with terrifying incidents of racism and he continues to experience discrimination today, Knowles says the current environment is an improvement over his younger days, and he has hope that by raising awareness and keeping the conversation going, racism will someday be eliminated.
"That's what we had to go through to be where we are today," he says in the book.
"That is one of the things that I hope people take away from the book that we have to talk more openly about our differences," he says.
Racism from the Eyes of a Child is a second book for Knowles, who also wrote The DNA of Achievers: 10 Traits of Highly Successful Professionals.