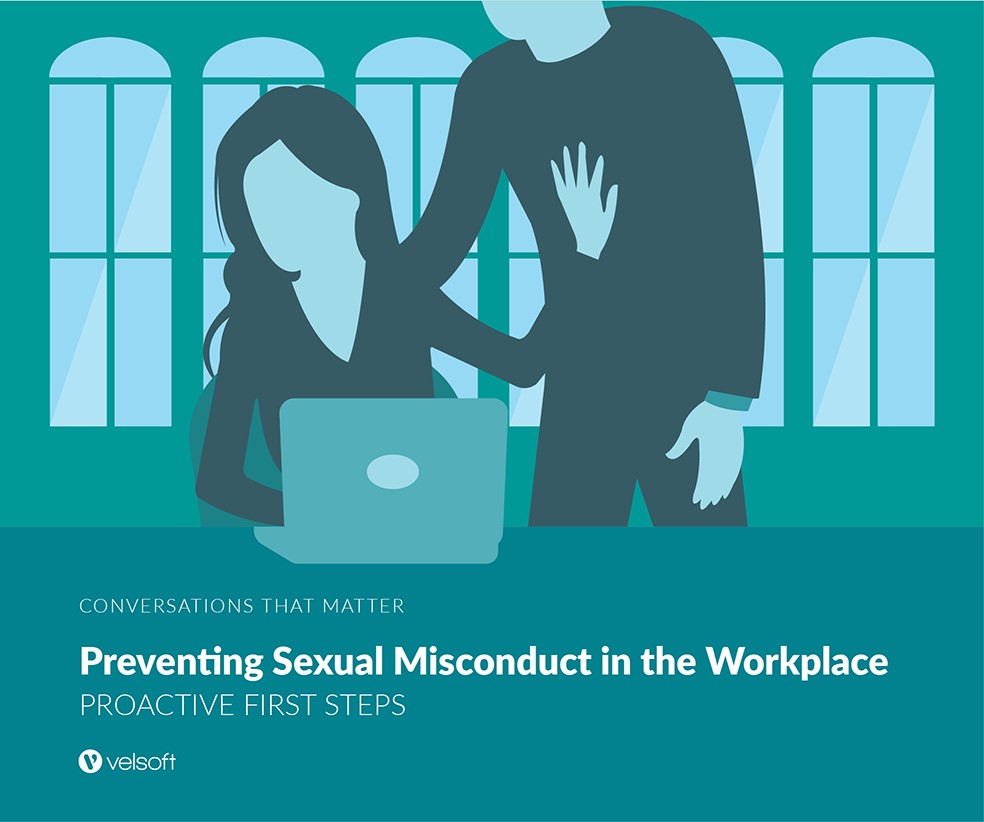 Help end workplace sexual harassment
Oprah Winfrey summed it up succinctly in her Golden Globe Awards speech as she accepted the Cecil B. de Mille Award for Lifetime Achievement at this year's gala.
"Their time is up."
The global media leader, philanthropist, producer and actress was speaking about men in Hollywood sexually harassing and assaulting women.
"But it's not just a story affecting the entertainment industry. It's one that transcends any culture, geography, race, religion, politics, or workplace. So I want tonight to express gratitude to all the women who have endured years of abuse and assault because they, like my mother, had children to feed and bills to pay and dreams to pursue."
Winfrey said these women are domestic, farm and factory workers; they work in restaurants, academia, engineering, medicine, technology and science; they are athletes, soldiers, politicians, businesswomen.
She spoke about Recy Taylor, a young wife and mother who was raped in 1944 by six armed men when walking home from a church service in Abbeville, Alabama. Winfrey said the men who "tried to destroy her" and threatened to kill Taylor if she ever told anyone about the incident, were never prosecuted.
Winfrey said Taylor died recently. "She lived as we all have lived, too many years in a culture broken by brutally powerful men. For too long, women have not been heard or believed if they dare speak the truth to the power of those men. But their time is up. Their time is up.
"I want all the girls watching here, now, to know that a new day is on the horizon! And when that new day finally dawns, it will be because of a lot of magnificent women, many of whom are right here in this room tonight, and some pretty phenomenal men, fighting hard to make sure that they become the leaders who take us to the time when nobody ever has to say 'Me too' again."
Winfrey's speech came on the heels of allegations last fall that film producer Harvey Weinstein sexually harassed and sexually assaulted more than 80 women. This was followed by a tweet sent by actor Alyssa Milano asking those who have been subjected to such abuses to respond with 'me too' in order to give a sense of how widespread the issue is. The tweet brought the matter to the forefront everywhere, with millions of women all over the world saying they've faced sexual harassment and/or sexual assault in their lifetimes.
As an outcry to end sexual harassment in workplaces spreads across the globe — and many high-profile businessmen, actors and politicians have left their jobs or been fired in relation to similar allegations — it's the responsibility of everyone to play a role in making sure we take Winfrey's words to heart. This is the only way that harassment will stop.
To this end, Velsoft Training Materials has developed a guide to preventing sexual misconduct in the workplace that we hope will help. It's meant to begin a conversation about the issue at your workplace, and provide initial steps you can take on this path toward eliminating harassment.
We hope the Conversations That Matter: Preventing Sexual Misconduct in the Workplace, Proactive First Steps guide will help your workplace to become a safe, respectful and harassment-free environment.